Diverse, accomplished and fascinating — meet this year's Engineering Alumni Association (EAA) Award recipients.
Engineering Alumni Medal
The EAA's highest honour, this award recognizes outstanding achievement, superior accomplishments and flair, and excellence in response to challenges.
David Colcleugh
ChemE 5T9, MASc 6T0, PhD 6T2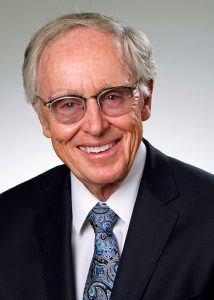 David Colcleugh's leadership in commercial organizations forms an impressive record of personal growth and development through many levels at DuPont, rising to be president of DuPont Asia-Pacific and then chairman, president and CEO of DuPont Canada.
Since his retirement in 2003, Colcleugh has been using his leadership expertise to build companies and teach the next generation of entrepreneurs, executives and engineers. His leadership philosophy and pedagogy has had a profound influence at U of T Engineering.
---
Engineering Alumni Hall of Distinction Award

The EAA is proud to present this assembly of extraordinary alumni selected by their peers for their lifelong accomplishments. Commemorated in a display in the Sandford Fleming Building, Hall of Distinction members are a familiar daily presence in the lives of students and serve as examples to future generations of U of T engineers.
Paul Henderson
EngBus 5T7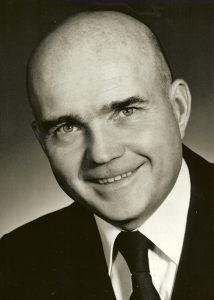 As a young boy spending his summers on Toronto Island, Paul Henderson dreamed of becoming a competitive sailor. His dream would become reality.
Henderson holds the record of having competed in all of the Canadian Olympic Sailing Trials from 1948 to 1984. He competed in three Olympic Games: 1964, 1968 and 1972, and would have represented Canada in 1980 if not for the Olympic boycott against the Soviet Union. He served for over 30 years in the International Sailing Federation (ISAF), the governing body for sailing officially recognized by the International Olympic Committee. For 10 years, from 1994 to 2004, he served as the ISAF's first non-European president.
In his professional life, Henderson transitioned his family's plumbing contracting business into a leading commercial food equipment company. The company grew to be one of the leading commercial food equipment service providers in North America. By 2000, the company had 80 employees and operated out of a 25,000-sq-ft facility in Toronto. Through a network of technicians and sub-agents it serviced equipment and distributed parts throughout the Ontario market. The customer base included convention centers, major hotels, casinos, entertainment facilities, golf courses, chain restaurants, restaurants and retirement homes.
At the turn of the century, Henderson sold controlling interest of the company to his employees and completed his career transition from the field of commercial food processing equipment sales and service to international sailing and sports management.
Ali Khademhosseini
ChemE 9T9, IBBME MASc 0T1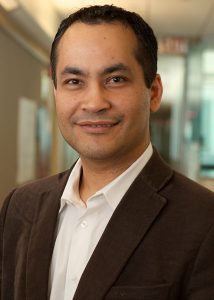 Ali Khademhosseini is a professor at the Harvard-MIT Division of Health Sciences and Technology and Harvard Medical School. His research is based on developing micro- and nano-scale technologies to control cellular behaviour, with particular emphasis in developing micro-scale biomaterials and engineering systems for tissue engineering and drug delivery.
He is an author of more than 450 peer-reviewed journal articles, editorials and review papers and he has been cited over 25,000 times. His interdisciplinary research has been recognized by over 40 major national and international awards.
Dr. Khademhosseini's has trained numerous students and postdoctoral fellows, with more than 35 of his previous trainees finding faculty positions at leading institutions around the world.
Ronald Bertram Sidon
IndE 6T6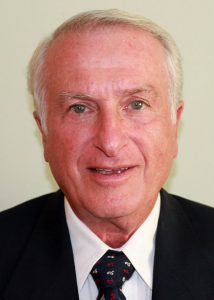 Ron Sidon was born in Woodstock, Ont., where his parents met and farmed after emigrating from Germany and Czechoslovakia. Up to age 19, he worked alongside his parents to expand and modernize their dairy farm. This business exposure taught him how to manage other workers, to be ingenious at fixing equipment and to find unique solutions to problems.
In 1966, Sidon graduated from the University of Toronto with a BASc in industrial engineering, and in 1968 he received his MBA from York University. He joined IBM in 1968 as a systems engineer and later as a sales engineer. He left IBM in 1971 to start the first of five unique entrepreneurial business ventures, including Enertech R & D, where he invented and patented the first electronic cream-dispensing machine. Tim Hortons and McDonald's were among the first customers. He continued to acquire businesses and properties across Southwestern Ontario, and he formed Jarmal Sidon Developments Inc. to hold and control his companies.
A serial entrepreneur and philanthropist, Sidon became the primary donor and inspiration to complete the Malagosi water project in central Tanzania. This project spanned two years and included a dam in the mountains, settling tanks, a large storage tank, about 15 km of in-ground piping, 11 tap outlet stations, and a cattle-watering station. The villagers contributed their labour and a water committee operates and maintains the system that is now enjoyed by 3,500 rural residents.
John Weber
MechE 7T9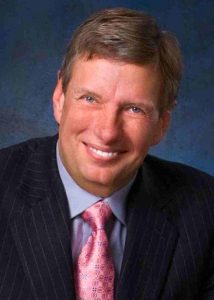 John Weber's career has focused on engineering and technology corporations at both the CEO and board of director levels. He has led several highly successful enterprises, including positions within GE, AlliedSignal, Honeywell, as well as high-tech ventures such as VIA Motors and Enphase Energy.
His first professional experience was with Shell Canada in the fledgling tar sands operation in Alberta. However, his achievements at Remy International, a leading manufacturer, re-manufacturer and distributor of heavy-duty systems, starters and alternators, and hybrid power technology, stands as the clearest testament to his technical and leadership skills. When Weber was appointed CEO of Remy in 2006, the company was on the brink of bankruptcy. In 2011, he took the company public, and by 2015, Remy's revenues amounted to $1.1 billion with more than 6,000 employees worldwide.
He is also a highly committed volunteer. From 2010 to 2015 he was the founder and chair of the Department of Mechanical & Industrial Engineering (MIE) Board of Advisors. Weber is currently the chair of the MIE Fundraising Committee and is actively pursuing significant fundraising opportunities. He has also been active with Duke University's Pratt School of Engineering and his faith communities in Aspen and Phoenix.
---
Malcolm F. McGrath Alumni Achievement Award
Recognizes contributions to the Faculty, University or community, in honour of Malcolm McGrath, past Assistant Dean, Alumni Relations.
Ross Pitman
GeoE 7T4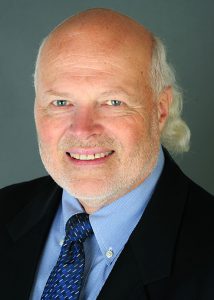 Ross Pitman is a senior exploration geologist that specializes in finding and developing unconventional hydrocarbon reservoirs. Over his successful 40-year career, he has continuously bridged the gap between geology and various engineering disciplines.
He has been a long-standing and committed alumni leader, founding the Engineering Alumni Association — Calgary Chapter, serving as the chapter's chair from 2008 to 2016. He also created the Calgary Skule™ Admissions Scholarship, which has assisted 11 students in its eight-year history.
Pitman has guest lectured for numerous departments and programs and has served as a mentor for nearly 10 years.
---
 2T5 Mid-Career Achievement Award

Celebrates an individual who has earned respect within the profession and broader community and attained significant achievement within 25 years of graduation.
Raffaello D'Andrea
EngSci 9T1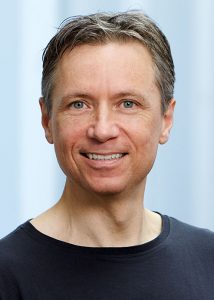 Spanning academics, business and the arts, Raffaello D'Andrea's career is built on his ability to bridge theory and practice. At the Swiss Federal Institute of Technology (ETH) in Zurich, his research redefines what autonomous systems are capable of.
He is co-founder of Kiva Systems (acquired by Amazon in 2012, and now operating as Amazon Robotics), a robotics and logistics company that develops and deploys intelligent automated warehouse systems.
He was the faculty advisor and system architect of the Cornell Robot Soccer Team, four-time world champions at the international RoboCup competition. With his startup, Verity Studios, he recently created the flying machine design and choreography for Cirque du Soleil's Paramour on Broadway.
---
7T6 Early Career Award

Recognizes an individual who has become distinguished in their profession and community within 10 years of graduation.
Gimmy Chu
ElecE 0T6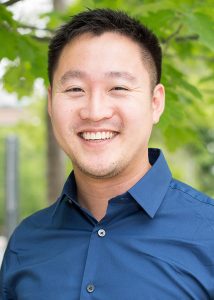 Gimmy Chu has demonstrated outstanding leadership and entrepreneurial acumen. Chu co-founded Nanoleaf, a lighting products company, and has taken it to the level of winning top international awards for excellence in design and product innovation.
Under Chu's leadership as CEO and product development manager, Nanoleaf has achieved enviable recognition in its few years of existence, having received the Global Efficiency Medal from the international Super-efficient Equipment and Appliance Deployment Initiative and the prestigious Red Dot award for excellence in design.
Furthermore, its latest product, the Aurora lighting panels, has been praised for its innovative features and high artistic merit.
---
L. E. (Ted) Jones Award of Distinction
Honours students who exemplify Professor Emeritus L. E. (Ted) Jones' great appreciation of the arts and his love of music.
Fionna Gan
EngSci 1T6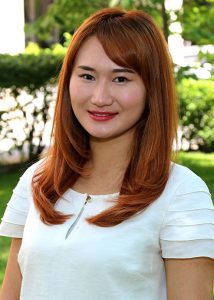 Fionna Gan exhibited tremendous dedication to the arts throughout her time at U of T Engineering. With a passion for graphic design, she was elected as the F!rosh Handbook editor and published an eye-catching guidebook for first-year students. She also initiated a T-shirt design contest in her first year and continued to learn and take on creative challenges.
As the sole director of marketing for the You're Next Career Network's Career Fair team, Gan created and helped launch one of the most memorable marketing campaigns to date and brought new ideas and marketing strategies to the organization.
In addition to design, she also danced at the engineering talent show and at the U of T Dance Festival.