illan.kramer@utoronto.ca | 416-978-6990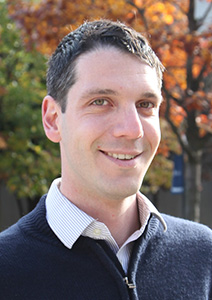 Illan seeks out commonalities between corporate strategic priorities and the academic expertise of U of T Engineering professors to spur collaborative research.
He holds a BASc in electrical engineering from the University of Waterloo and a MEng in electronics from McGill University. He worked for Teradyne designing high-frequency electronic circuits before joining Professor Edward H. Sargent's group at U of T to pursue a PhD in electrical engineering, focusing on developing and optimizing architectures for colloidal quantum dot photovoltaic devices.
Before taking on his current role in 2015, he held a postdoctoral fellowship through the Southern Ontario Smart Computing Innovation Platform (SOSCIP) at IBM Canada's Research and Development Centre, where he worked on translating lab-scale photovoltaic discoveries into manufacturable solutions.