jennifer@ecf.utoronto.ca | 416-978-7210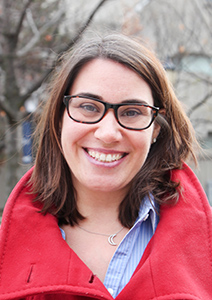 Jennifer provides leadership, strategy and management for the Faculty's fundraising and donor stewardship team as part of the senior management team. She leads major gift fundraising activities for the Faculty in Asia-Pacific, the Department of Mechanical & Industrial Engineering (MIE) and the Institute for Leadership Education in Engineering (ILead). Additionally, Jennifer manages campaign committees in Hong Kong, Singapore and Taiwan, as well as the MIE Board of Advisors, working closely with senior volunteers to support fundraising priorities.
Prior to joining U of T, she worked at Spinal Cord Injury Ontario and Evergreen. Jennifer has over 13 years of experience working on philanthropic initiatives.