MechE 0T9 + PEY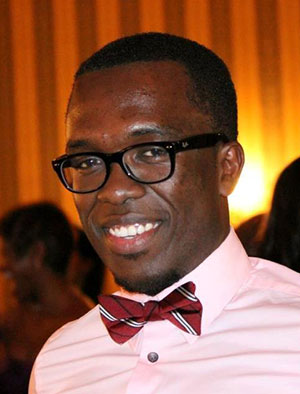 Michael is a passionate leader both in and outside the office with a keen interest in technology and how it can be used to transform businesses and societies. His specialty is bringing unique perspectives to complex problems and galvanizing groups around common goals.
He is an innovation manager at Procter & Gamble, where he focuses on business process optimization and shared services business models. He is also currently the CEO and chief soxy officer at So Soxy Inc., a Canadian sock subscription company that he co-founded with two other U of T engineers.
An aspiring civic leader, Michael was a 2013 CivicAction DiverseCity Fellow, where he worked on addressing the surplus of young, highly trained, underemployed educators.
Michael graduated from the University of Toronto with a degree in mechanical engineering. During his time at U of T, he was the president of the National Society of Black Engineers (NSBE) – U of T Chapter, an organization that aims to increase the number of culturally responsible black engineers who excel academically, succeed professionally and positively impact the community. He was also a Junior Fellow with Engineers Without Borders, working the organization's Governance & Rural Infrastructure strategy in Zabzugu/Tatale (Northern Ghana).