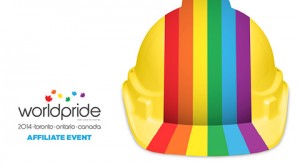 Event details
Date: June 25, 2014
Time: 5:30–8 pm
Location: Galbraith Building (Room 202),
35 St. George St.
Cost: $10 alumni/members of the public;
$5 current students
From hard hats to lab gloves, one of the only things more diverse than the engineering field is the people within it. Join the U of T Faculty of Applied Science and Engineering for a first-of-its-kind panel discussion on LGBTQ experiences in the engineering profession.
Moderated by Paul Cadario (CivE 7T3, LLD '13), former Senior Director at the World Bank and U of T Distinguished Senior Fellow in Global Innovation, along with alumni, faculty and student panelists.
5:30–6 pm — Registration
6–7 pm — Panel
7–8 pm — Reception
All are welcome. RSVP is required. Light refreshments will be served. Business casual attire.
"Engineering Pride & Diversity" is a 2014 World Pride affiliated event hosted by the Faculty of Applied Science & Engineering at the University of Toronto.
Panelists: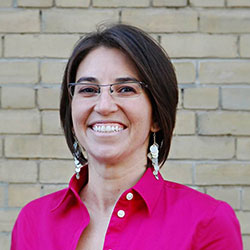 Dionne M. Aleman
Associate Professor, Department of Mechanical & Industrial Engineering
View bio
Dionne Aleman is an associate professor in the department of mechanical and industrial engineering at the University of Toronto. She received her PhD in industrial and systems engineering from the University of Florida (2007), MSc from the University of Florida (2006), and BSc from the University of Florida (2003).
Dr. Aleman's research interests are in the application of operations research to medical and healthcare systems. This research includes using mathematical optimization models to design radiation therapy treatment plans, using agent-based simulation to predict the spread of a pandemic disease in an urban population, using graph theory to determine vaccination priorities during a pandemic, and using optimization and simulation to improve hospital surgical scheduling.
Within the Canadian Operational Research Society (CORS), she is the Secretary of CORS Council and the Secretary of the Health Care Operations Research Special Interest Group. Within the Institute for Operations Research and Management Science (INFORMS), she is the President-Elect of the Section on Public Programs, Services and Needs (SPPSN), and she is a past Chair of the Health Applications Society (HAS) and past President of the Junior Faculty Interest Group (JFIG). Dr. Aleman is also a Topical Editor for the Wiley Encyclopedia of Operations Research and Management Science, Associate Editor for IIE Transactions on Healthcare Systems Engineering and for the International Journal of Biomedical Data Mining, and Editorial Board Member of Operations Research in Health Care.
She is an active member of the University of Toronto Positive Space and Engineering Positive Space committees.

Susan McCahan
Vice-Dean, Undergraduate, Faculty of Applied Science & Engineering
View bio
Professor Susan MaCahan is vice-dean, undergraduate in the Faculty of Applied Science & Engineering and has been a professor in the department of mechanical and industrial engineering since 1992.
Her engineering research deals with the design of the engineering learning environment. Professor McCahan's research frames the learning environment as an information system with the goal of identifying accessibility and inclusivity issues that arise from the design of the system.
Professor McCahan has received numerous recognitions for her contributions to engineering education, including Fellow of the American Association for the Advancement of Science (FAAAS), the 3M National Teaching Fellowship, and the Medal of Distinction in Engineering Education from Engineers Canada.
She is a founding member of the Engineering Positive Space Committee at the University of Toronto as an administrative leader and ally, supporting the work of this Committee since its inception.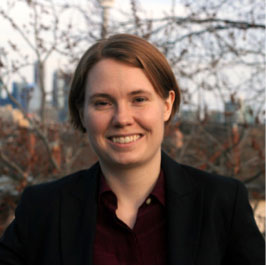 Caroline O'Shaughnessy
(MechE 1T0+PEY), Alumna
MD Student, Faculty of Medicine, University of Toronto
View bio
Alumna Caroline O'Shaughnessy is currently pursuing her Medical Doctorate (MD) at the University of Toronto. She graduated from mechanical engineering at U of T in 2011, which included a Professional Experience Year (PEY) term at Deloitte & Touche. Her interest in the medical field did not come as a surprise to many, as Caroline was well known on campus for her work with the U of T Emergency First Response Team.
Her current work outside of her school duties involves activism and advocacy on behalf of patients and students who are members of lesbian, gay, bisexual, and trans communities. For the last two years, she has been involved in representing OUT in Medicine, a student advocacy group for the 2015 class. She has also organized an elective for LGBT health, which is a lecture series for U of T medical students about LGBT patient care, physician experience, and power and privilege in the Canadian healthcare system.
Caroline's future plans are to pursue a career in internal or emergency medicine with an interest in health care systems and quality improvement.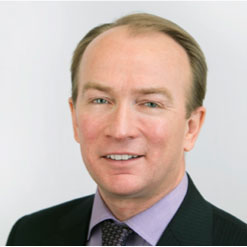 Neil Ortlieb
(EngSci 9T0), Alumnus
Managing Director, Canada Delivery Centre, Accenture Inc
View bio
Neil Ortlieb is a Managing Director with Accenture Inc. Neil leads Accenture's Technology Delivery Centers (DCs) in Canada – the Delivery Innovation and Industrialization program for Accenture's North American DCs and is the Director of Operations for Accenture Technology in Canada.
Ortlieb is an active ally member and supporter of Accenture's LBGT employee resource group. Over the past 23+ years with Accenture, Ortlieb has managed a wide range of strategy, application development and long-term application management programs for major telecommunications, semi-conductor manufacturing, oil & gas, power generation and publishing clients. Ortlieb has worked and lived across Canada, the US, China, Japan, England and Germany.
Ortlieb resides in Oakville and enjoys spending time with his wife and sons (ages 12 and 11) skiing in the winter, supporting his oldest son's competitive kart racing and the youngest son's competitive gymnastics.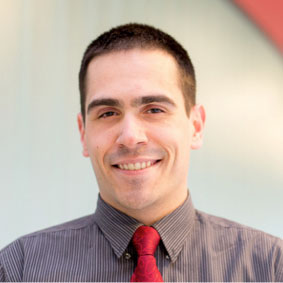 Marc Pilon
(MechE 1T0), Alumnus
Associate Consultant, Dayforce HCM
View bio
Alumnus Marc Pilon is an associate consultant in the Small Business Market division at Dayforce. He interacts with clients on a daily basis to review their overall business structure, providing comprehensive payroll and human resources solutions. Previously, he acted as a consultant for Honeywell Aerospace as a project engineer, where he managed a project team.
During his stay at U of T, Pilon was a champion for equality. He was the co-chair of the National Conference on Women in Engineering (NCWIE) and an executive member of the Women in Science and Engineering (WISE) U of T chapter. He was also co-founder of LGBTQase (formerly, LGBTQ and Allies in Engineering), on organization for raising awareness of the LGBTQ community in engineering and science. With a professional turn, he also worked with the American Society of Mechanical Engineers U of T Chapter as a membership officer. Presently, Pilon is active in the LGBTQ community by acting as a champion for sports, playing for the Toronto Triggerfish Water polo team.
Pilon received his undergraduate degree in Mechanical Engineering from U of T with a minor in sustainable energy systems. He is an Engineer-In-Training (EIT) with the Professional Engineers of Ontario. His current goals include working towards his Project Management Professional (PMP) license through ongoing education in order to enhance his leadership skills.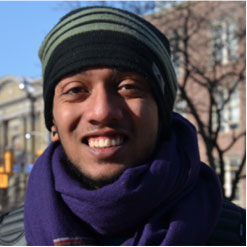 Aditya Shankar
ECE Exchange Student (India), University of Toronto
Photo courtesy of Xtra
View bio
Aditya Shankar is an undergraduate exchange student in the Edward S. Rogers Sr. Department of Electrical & Computer Engineering from the Indian Institute of Technology (IIT).
Aditya came out as a gay man in August 2011 in his home country and has been working towards queer rights advocacy ever since. At IIT, he spearheaded a student resource group called Saathi ('companion') that aims to provide safe spaces for LGBT individuals to discover and come to terms with themselves in a safe, comforting and confidential environment.
Saathi has organized various events to facilitate a discursive dialogue on the issue of Queer Visibility and Social Tolerance to such newly assertive identities. From theatre shows on the subject of coming out (Ek Madhav Baug, August 2012) to a queer film festival in the campus of IIT Bombay (Q'nema, January 2013), Saathi has been zealously working to get people to talk about alternate sexual and gender identities, thereby normalizing "The Queer".
Most recently, Aditya was featured in the local Toronto LGBT community newspaper Xtra on his activism efforts. "Gay U of T student from India refuses to be criminalized" tells his story on his involvement and position on the re-criminalization of homosexuality in his home country – India.
Justin Tobia
Current Student (EngSci 1T4+PEY), University of Toronto
View bio
Justin Tobia is a third year Engineering Science student currently pursuing this Professional Experience Year (PEY) internship at Toronto Hydro. As a junior analyst in the Stations Planning & Performance Group, he is regularly responsible for the assessment of its substation assets, which include power transformers, switch gear and circuit breakers. He has also contributed to the co-authorship of the Group's 10-year capacity needs forecast and editing of the Power Transformer Renewal Program that will be submitted to the Ontario Energy Board as part of Toronto Hydro's 2015 Electricity Distribution Rate Filing.
In 2012, Justin served as one of the founding members of LGBTQase – LGBTQ & Allies in Science & Engineering. During this time, he and his fellow executive members started a LGBTQ Sensitivity Workshop, now known as "Skule Under the Rainbow," which is now a standard session as part of each year's Engineering Frosh Week Leaders' training. Working with the U of T Sexual & Gender Diversity Office and in collaboration with the Engineering Positive Space Committee, the workshop has since been delivered to over 80 Engineering Frosh Leaders for two years in a row. Justin served as LGBTQase's VP, Finance in the subsequent academic year before the start of his PEY term.

Moderator: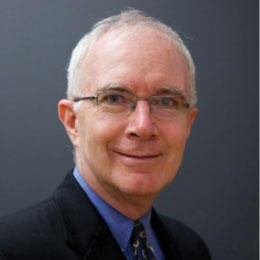 Paul Cadario
(CivE 7T3, LLD '13)
U of T Distinguished Senior Fellow in Global Innovation
View bio
Paul Cadario joined the World Bank in 1975 and played a number of diverse roles worldwide, including nearly two decades with the World Bank's frontline development programs in Western Africa and China and then with public sector management throughout Asia. He managed the strategy, budget and logistics for the Bank's work in twenty-two former Soviet and central European states after the collapse of the Soviet Union. In 1998, he began working on the World Bank's efforts to modernize and streamline its business for the digital age of transparency and accountability, starting with the renewal of the Bank's global information systems. Focusing on results, quality assurance and compliance, from 2001 he oversaw the multi-billion dollar portfolio of grants managed and disbursed by the World Bank as a trustee for governments, foundations, non-governmental organizations and private development partners. After his retirement from the World Bank in 2012, Cadario was appointed Distinguished Senior Fellow in Global Innovation at the Faculty of Applied Science & Engineering and the Munk School of Global Affairs. This spring he co-taught a Civil Engineering capstone design course at U of T – Sustainable Global Communities.
Cadario's ties as a volunteer to U of T have been strong for over 40 years. He was a member of the Governing Council twice, as a student in 1972-73 and then as an elected Alumni Governor from 1985 to 1994. He was the first president of the University of Toronto Alumni Association to live outside the Greater Toronto Area. He chairs the Dean's Advisory Board for the Faculty of Applied Science & Engineering and the Board of Advisors for Civil Engineering. He is also a member of the advisory boards for the School of Public Policy and Governance and for the Munk School of Global Affairs. He supports fundraising on behalf of the University as president of the Associates of the University of Toronto, Inc. and as a member of the Engineering Campaign Cabinet for Boundless.
Cadario earned his BASc in civil engineering from the University of Toronto in 1973. A Rhodes Scholar, he received a BA and MA in philosophy, politics and economics from the University of Oxford. In 1999, he earned a master's degree in organizational development from American University. In 2013, U of T awarded him a Doctor of Laws (LLD) – honoris causa.
In 1993, Cadario was one of the founding members of World Bank GLOBE (Gay, Lesbian or Bisexual Employees). Until his retirement, he contributed to the World Bank Group's diversity and inclusion agenda. He and his partner, Dan Gordon, Associate Dean of Government Procurement Law Studies at George Washington University and former Obama Administration official, were the first same-sex married couple to receive full World Bank Group benefits.