The L.E. (Ted) Jones Award of Distinction: 2012 Recipient
Ryan Alafriz
IndE 1T2+PEY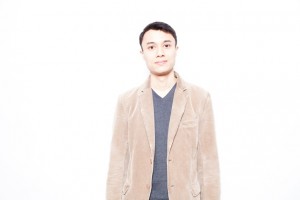 As a musical director and performer, Ryan found many ways to satisfy his enthusiasm for music while at U of T. In his first year, he played bass guitar in the Skule Stage Band, the Skule Jazz Combo, and the Skule Nite Orchestra. He continued performing in all three bands over the next few years, also serving a musical arranger.
Ryan served as co-director of the Skule Jazz Combo and directed the Skule Stage Band Blue Combo (part of the Engineering Society's second stage band). The group was shrinking in size, but he was able to turn it around by reinventing it as smaller funk ensemble and arranging two custom pieces for the musicians to perform. The new direction proved popular, stemming the decrease in attendance.
As musical director of Skule Nite 1T2, he served as recruiter and arranger, ultimately conducting the orchestra for five sold-out performances at Hart House Theatre. The following year, Ryan looked after sound for Skule Nite and also served as manager of the Skule Stage Band.
Ryan's musical activities didn't affect his Engineering studies. For four terms, his grades put him on the Dean's List. He also completed a Professional Experience Year internship (PEY).
Selected Achievements:
Sound Director, Skule Nite 1T3, 2013
Manager, Skule Stage Band, 2012–2013
Musical Director, Skule Nite 1T2, 2012
Director, Stage Band Blue, 2010–2011
Co-Director, Skule Jazz Combo, 2009–2010
Performer, four U of T Engineering musical groups, 2008–2013