Home Edition
Wednesday, May 26 – Sunday, May 30
This year, we're celebrating graduating class years ending in 0, 1, 5, or 6. We look forward to seeing you online!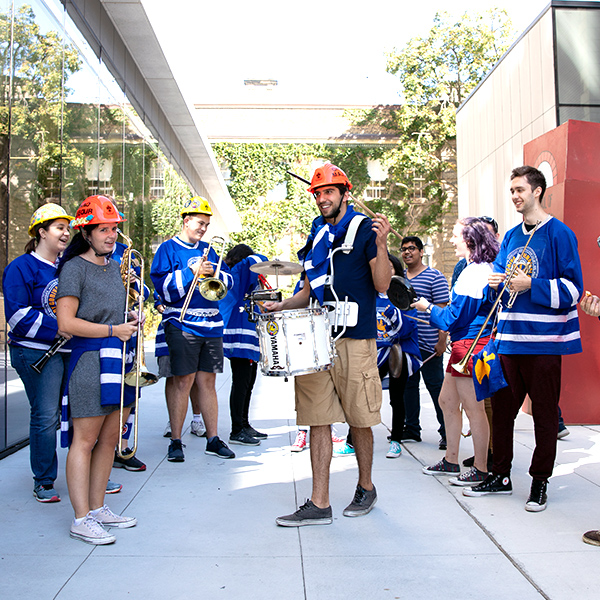 Skule™ Kick Off
6:00 – 6:45 p.m.
Let's get loud! We are, we are, we are, we are, we are the engineers! Join fellow Skulemates and get in the spirit as we kick off Alumni Reunion activities. This fun- filled program will include special guest appearances from the LGMB, Cannon and many more!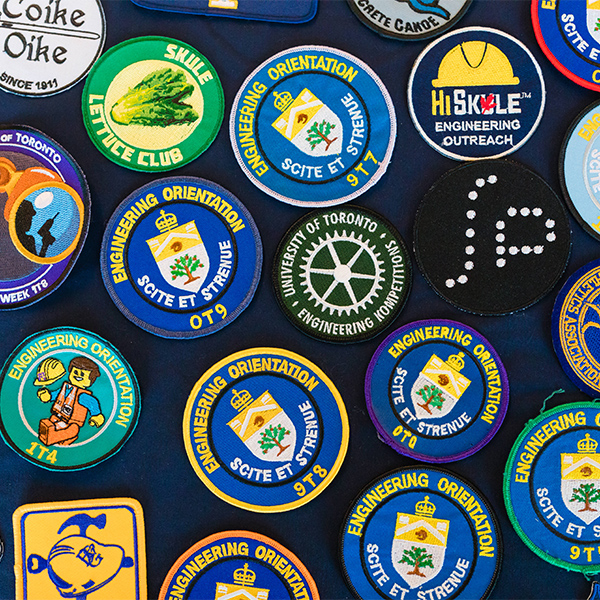 Department Socials
6:45 – 8:00 p.m.
Join us following the SkuleTM Kick Off for Department Socials on Gather.Town and find out what's happening in your home department. This virtual platform mimics networking like the good ol' days!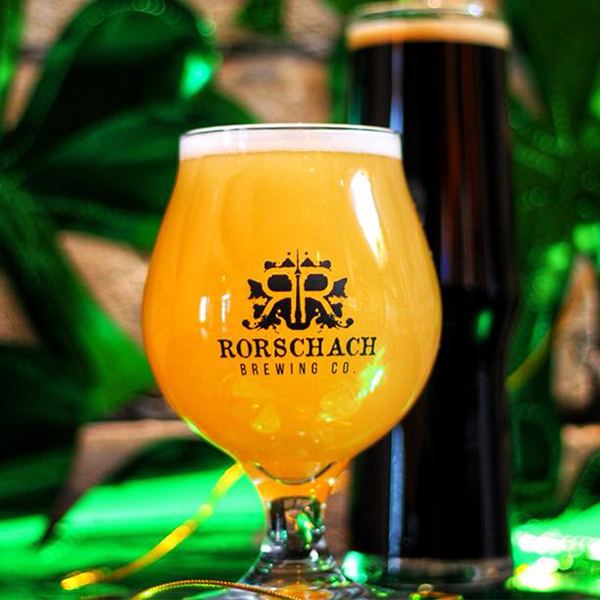 Alumni SUDS
7:00 – 8:30 p.m.
Sip, Sip, Horray! It may not be the Brunswick House or Einstein's, but it's the next best thing!! Join us for a virtual beer tasting with alumni-founded Rorschach Brewery! Join Skulemates Matt Reiner(ChemE 1T0) and Mohan Pandit (ChemE 1T0, MD 1T4) as they guide us through four beers they developed right down the street from St. George Campus!
Join us tonight using this link https://engineering-alumni-suds.bespokeav.ca/
Access Code - SKULE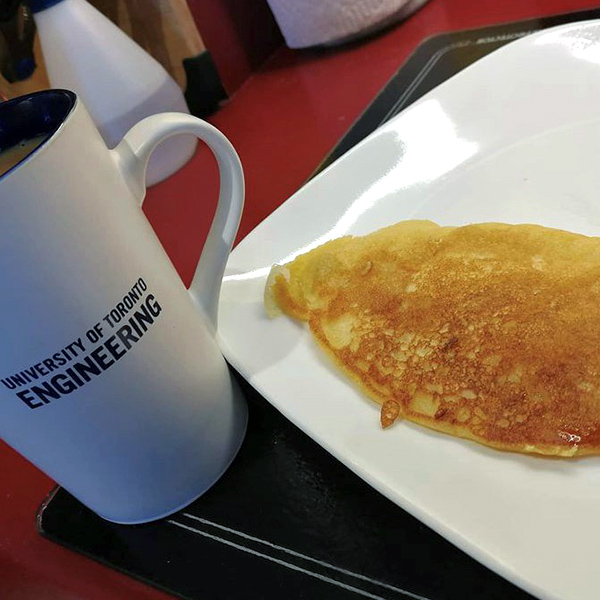 Breakfast with the Dean
9:00 – 10:00 a.m.
From the comfort of your kitchen, bake alongside the Dean Chris Yip as he whips up breakfast to help you get the weekend off to a healthy start. It's fun for the whole family! This is a great opportunity to ask questions and hear Dean Yip's insights for the year ahead.
Dean Yip will share insights on Fall planning and the direction and bright future of our Faculty.
Celebrate Skule™ Alumni Reunion with a Gift
Celebrate Alumni Reunion with a class gift that opens doors for the next generation of engineers.
Reunions are milestones, an occasion for you and your classmates to commemorate and reflect on how U of T Engineering has impacted your life. Alumni Reunion presents a terrific opportunity to come together and give back to Skule™. Your donation will help to ensure our future students have the support they need so that they can experience the many exceptional learning opportunities and sense of community that you did.
Every Gift (Big and Small) Makes an Impact
Whether you give $20.21 a month or $2,021, your funds can be directed towards the Skule™ Fund which provides resources for the Faculty's most pressing needs, your department, student clubs, student financial assistance or any other Skule™ program close to your heart. You can also support an existing class scholarship or establish a new one. Please Karen Lee at kare.lee@utoronto.ca or 416‑978‑0380 with questions regarding your gift.
Become a Skule™ Alumni Ambassador
Skule™ Alumni Ambassadors are essential to keeping your class connected with U of T Engineering. We are looking for alumni volunteers who keep in touch with their classmates and are willing to act as spokespeople for their graduating class.
Skule™ Alumni Ambassadors work closely with the Alumni Relations team to suggest possible activities for reunion, contact members of their class and encourage their classmates to support the Faculty of Applied Science & Engineering.
If you are interested in volunteering as a Skule™ Alumni Ambassador, please contact Steve Radbourn at steve.radbourn@.utoronto.ca or 416-978-4274.