Fred Kan Distinguished Lecture: Ethics and the Future of Automated Mobility – Two Challenges
October 3, 2022 @ 6:30 pm

-

8:30 pm

Two areas of automated mobility are raising ethical questions that require our careful attention. First, today's vehicles are increasingly equipped with advanced driver assist systems (ADAS), such as lane keeping assist and adaptive cruise control. ADAS partially automate safety critical driving tasks but require a particular kind of driver monitoring for their safe operation, thus placing the human operator in the novel dual-role of driver/system monitor. Second, automated navigation systems, which are increasingly used to monitor and dictate the flow of vehicles, are creating new power relations and redefining access to mobility. In this talk, Dr. Millar introduces these two technologies and explores the various ethical considerations that are the topics of current research in his lab, the Canadian Robotics and AI Ethical Design Lab (CRAiEDL). While exploring these topics he also describes the benefits of shifting our approach to teaching and practicing engineering to adopt a more interdisciplinary perspective that includes core input from the arts and humanities-two academic areas that traditionally exist outside of technical practice.
Dr.Jason Millar
Assistant Professor, School of Engineering Design & Teaching Innovation, University of Ottawa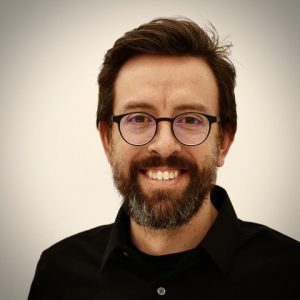 Jason Millar is an Assistant Professor in the School of Engineering Design and Teaching Innovation at the University of Ottawa, with a cross-appointment in the Department of Philosophy. He holds the Canada Research Chair in the Ethical Engineering of Robotics and Artificial Intelligence (AI). Jason is also a Faculty Member at the Centre for Law, Technology and Society (uOttawa), leads the AI and Robotics Research and Engagement Cluster at uOttawa's Institute for Science, Society and Policy (ISSP), and is a member of the Centre for Health Law, Policy, and Ethics. He researches the ethical engineering of robotics and artificial intelligence (AI), with a focus on empowering engineers to integrate ethical thinking into their daily engineering workflow. Jason's work focuses primarily on the ethics, policy and engineering of automated vehicles, artificial intelligence, healthcare robotics, social and military robotics. Jason has a degree in engineering physics and worked for several years as an engineer before turning his full-time attention to issues in philosophy and applied ethics. He has authored book chapters, policy reports, and articles on the ethics and governance of robotics and AI. Jason has provided expert testimony at the United Nations CCW, and the Senate of Canada, on the ethics of highly automated military robots. He consults internationally on policy, and ethical engineering issues in emerging autonomous vehicle technology. His work is regularly featured in the media, including articles in publications such as WIRED and The Guardian, and interviews with the BBC, CBC, and NPR. He recently authored a chapter titled "Social Failure Modes in Technology and the Ethics of AI: An Engineering Perspective" in the Oxford Handbook of Ethics of AI.
Presented in partnership with: