allison.brown@ecf.utoronto.ca | 416-978-7890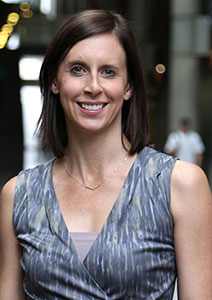 Allison connects industry leaders and foundations with academic expertise within U of T Engineering to build collaborative and innovative research initiatives.
Prior to her current role, Allison was a senior consultant at Decision Resources Group, a global management consulting firm. She has also held several leadership positions in commercialization and strategic partnerships at the Centre for Commercialization of Regenerative Medicine, a national Centre of Excellence in technology commercialization and advanced manufacturing solutions for the cell therapy industry. Allison began her career at a medical device startup spun out of her alma mater, U of T.
She holds a BASc (Honours) in Chemical Engineering and a PhD in Biomedical Engineering from the Institute for Biomaterials & Biomedical Engineering.