deirdre.gomes@utoronto.ca | 416-978-0380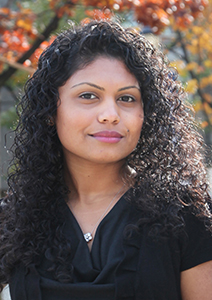 Deirdre provides strategic direction of stewardship and donor relations activities for senior leadership in the Engineering Advancement Office.
Prior to joining U of T, she worked at Pathways to Education where she created programs to engage donors and promote philanthropy. Deirdre has over seven years of experience in communications, donor relations and project management in the public and private sectors.
She holds a degree in journalism from Ryerson University and is currently wrapping up a master's degree in education at the University of Toronto.