engineering.advancement@ecf.utoronto.ca | 416-978-3788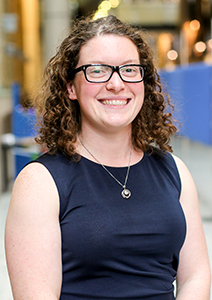 Emily works closely with the Advancement team to provide general administrative support in addition to compiling and organizing data on alumni engagement, volunteering, Graditude donations and events. Emily prides herself on her ability to accurately identify pinky ring sizes by sight (within half a size!) of engineering alumni who come into the office to replace their iron rings.
Prior to her current role, Emily worked as the lead receptionist and public programs assistant at the Agnes Etherington Art Centre at Queen's University. She has her BA (honours) in art history and an MA in art history from Queen's University.