sarah.steed@utoronto.ca | 416-978-1226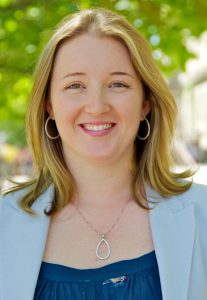 Sarah manages the online alumni community U of T Engineering CONNECT, uniting graduates with each other, current news and research, students, faculty, industry partners and staff. She began her work at U of T Engineering in 2008. Her prior role was as the external relations officer for the Division of Engineering Science.
Sarah has been in post-secondary service for 17 years beginning her career at York University in 2000 in student finance, followed by six years directing alumni relations, admissions, finance and student service management at Glenn Gould School of the Royal Conservatory of Music. She holds a bachelor of arts in fine arts cultural studies and has a post-graduate certificate in marketing from York University.