steve.radbourn@utoronto.ca | 416-978-4274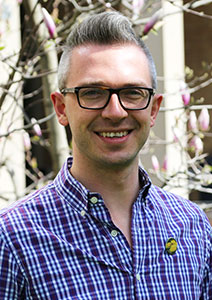 Steve provides support in managing the various engaged alumni boards and committees within the Faculty. This includes providing support to the Engineering Alumni Association (EAA), BizSkule Committee, Skule™ Lunch & Learn Committee, and regional chapters of the EAA. He also manages various engagement events to support alumni initiatives, as well as sitting on committees to provide funding and awards to students and clubs.
Steve has eight years of experience in the not-for-profit sector, including at George Brown College and the Canadian Opera Company.
He holds degrees in communications and English from Wilfrid Laurier University, and a post-graduate certificate in event management from Conestoga College.