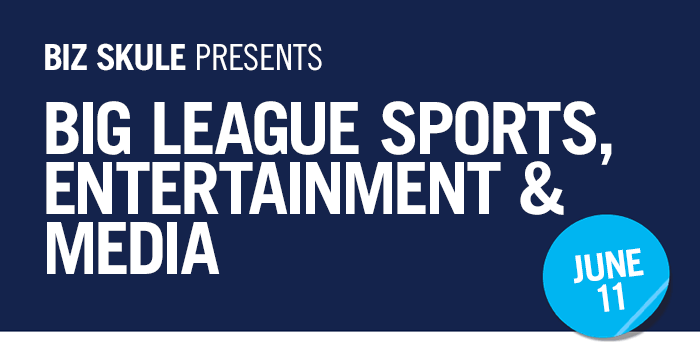 Movies! Media! Miami! Join us on June 11 to hear Skule alumni bringing you insights from the fields of entertainment, media and sports in Toronto, Hollywood, Miami and beyond.
Biz Skule is a series of engaging events showcasing engineers who have built successful careers. Special thanks to Liberty Entertainment Group for hosting this event at the Rosewater.
Date: Tuesday, June 11, 6:00-8:30 p.m.
Location: The Rosewater, 19 Toronto St., Toronto ON M5C 2R1
Price: $30  Includes hors d'oeuvres, one cocktail and a chance to win one of four door prizes, including dinner for two at the Rosewater. Invite another alumnus and get two additional chances to win! (The alumnus must note your name in the registration form.) 
Register online

by June 3.
Moderator: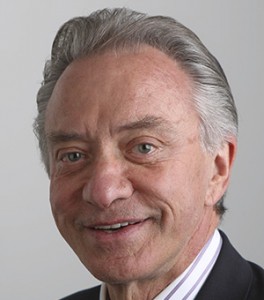 Paul Godfrey (ChemE 6T2)
President and CEO, Postmedia Network
Former President, Toronto Blue Jays
View full bio
Paul Godfrey's career encompasses long stints in the publishing business, professional sports management and politics. His political career began in 1964 when he was elected as a councillor in the Borough of North York (now part of Toronto). He later served as the Chairman of the Municipality of Metropolitan Toronto for four terms – a record 11 years. In 1984, he left the political world to become Publisher and CEO of the Toronto Sun newspaper. In 1996, he led the buyout of the company and formed the Sun Media Corporation, which he led until 2000.
Following Rogers Communications Inc.'s purchase of the Toronto Blue Jays Baseball Club, Paul was appointed the Club's President and CEO, a role he held from 2000 to 2008. In the 1970s, he had been a member of the group that lobbied to bring this Major League Baseball club to Toronto. He also continues to pursue a National Football League franchise for Toronto.
Paul became president and CEO of Postmedia Network in 2010 after leading a successful buyout of Canwest Global Communications Inc.'s newspaper and online digital media assets. This new media company is Canada's largest publisher of paid English-language daily newspapers. He served as president and CEO of the National Post prior to the buyout.
Paul has received many honours, including the City of Toronto's Civic Award of Merit and the University of Toronto's Engineering Alumni Medal. He became a member of the Order of Canada in 1999 and received Ontario's highest honour – the Order of Ontario – in 2010. In 1979, he and his wife Gina Godfrey founded The Herbie Fund, a charity that has provided hundreds of children from more than a 100 countries with life-saving or life-altering surgical treatment at the Hospital for Sick Children.
Panelists: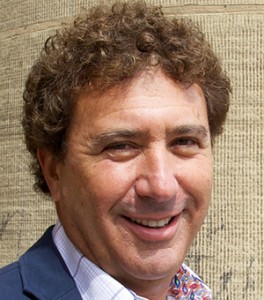 Marc Boyman (IndE 7T1)
President, Boyman Productions Inc., Progress Developments Ltd. and Reveille, Inc.
Former TV and movie producer with credits including The Good Life, The Fly, Dead Ringers and 1492, The Conquest of Paradise
View full bio
With over 30 years in the film and entertainment industry, Marc Boyman began his career at Aaron Spelling's production company in Hollywood, CA, where he worked on several television movies including Murder on Flight 502 (with Farrah Fawcett) and the series Starsky and Hutch, SWAT and The Rookies. While in Hollywood, he directed two television series: The Hollywood Experience and The Good Life. In 1981, after successfully raising several million dollars, he made his first movie, The Incubus, starring John Cassavetes and John Ireland.
Following the success of The Incubus, Marc co-produced the 1986 remake of The Fly, which went on to win an Academy Award for Best Special Make up Effects. The Fly starred Jeff Goldblum and Geena Davis and was directed by David Cronenberg. His other credits include Dead Ringers starring Jeremy Irons and Genevieve Bujold, also directed by David Cronenberg; as well as 1492, The Conquest of Paradise (the life of Christopher Columbus) starring Gerard Depardieu and Sigourney Weaver, directed by Ridley Scott. During his career Marc developed a number of projects for the IMAX Corporation and was also an early promoter of the successful trend toward 3D movies by the major studios.
In 2007, he received the University of Toronto Arbor Award for years of voluntary service to the Cinema Studies Institute at Innis College. In addition to managing his family's real estate business, Marc's latest venture is Reveille, Inc., a company specializing in stem cell research and commercialization. He and his wife live in Toronto with their four children.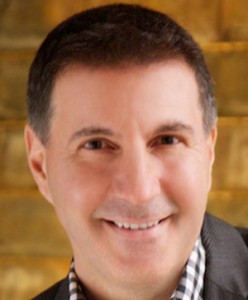 Nick Di Donato (IndE 8T1)
President and CEO, Liberty Entertainment Group. Venues include the Liberty Grand, Spice Route, Phoenix Concert Theatre, The Rosewater, Ciao Wine Bar and two new venues in Miami
View full bio
Nick Di Donato leads Liberty Entertainment Group, one of Canada's top nightlife and entertainment companies. Nick earned his Industrial Engineering degree at the University of Toronto and has 25 years of experience in both the design and construction industry and the food service and hospitality industry. Propelled by his love of buildings, Nick has helped redefine Toronto's restaurant, nightlife and special event experience.
Founded in 1986, Liberty Entertainment Group boasts some of the most exclusive restaurants and nightclubs in in Toronto as well as several venues in Miami. Its collection of unique Toronto venues includes the Liberty Grand, the Rosewater, Spice Route, Ciao Wine Bar, C Lounge, Tattoo Rock Parlour, Phoenix Concert Theatre, the Velvet Underground and Harbourfront.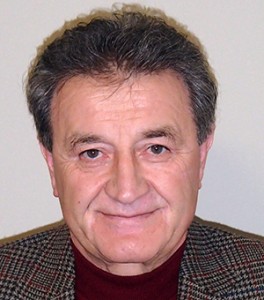 Steve Mirkopoulos (EngSci 7T4)
President and co-founder, Cinespace Film Studios. Toronto's largest film and television production studio, credits include Flashpoint, Nikita, Chicago, X Men and Good Will Hunting
View full bio
As president and CEO of Cinespace Film Studios Inc., Steve Mirkopoulos leads one of Toronto's largest film and television production studios. Cinespace operates several facilities in the Toronto area and recently expanded into the U.S. with a new Chicago facility.
Steve is a graduate of the Engineering Science Nuclear Program at the University of Toronto and is a member of the Professional Engineers of Ontario.