The 2017 BizSkule Speaker Series is presented by Bennett Jones

BizSkule event details
Date: Wednesday, April 19, 2017
Time: 6-8:30 p.m.
Location: Bennett Jones, 100 King St. West, #3400
Toronto
Cost: $25 (alumni & non-alumni) | $15 (students)
Please note that registration in closed as this BizSkule event is now at capacity. Please email Steve Radbourn if you'd like to be added to a waiting list.
Join us for our latest BizSkule event. Panellists from a wealth of backgrounds will be on hand to discuss innovations in artificial intelligence, and how they are transforming the way businesses interact with employees and customers.
Gain insights from three innovators in this exciting sector, as well as a chance to network with fellow U of T alumni and friends over cocktails and canapés.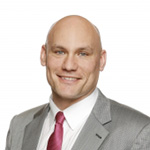 Benjamin Alarie
Osler Chair in Business Law, University of Toronto Faculty of Law
Co-founder and CEO, Blue J Legal
View bio
Benjamin Alarie is CEO of Blue J Legal and the Osler Chair in Business Law at the University of Toronto Faculty of Law. He researches and teaches in taxation law and judicial decision-making, and was awarded the Alan Mewett QC Prize for excellence in teaching by the law school's graduating class of 2009. Before joining the Faculty of Law as a full-time professor in 2004, Alarie completed graduate work in law at the Yale Law School and was a law clerk for Madam Justice Louise Arbour at the Supreme Court of Canada. He has dozens of academic publications, and his research has been funded by the Social Sciences and Humanities Research Council, the Canadian Foundation for Innovation, and the Ontario Ministry of Research and Innovation. He is a co-author of several editions of a leading legal text on tax law, Canadian Income Tax Law, including the most recent 5th Edition (LexisNexis, 2015).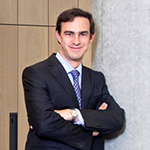 Avi Goldfarb
Ellison Professor of Marketing, Rotman School of Management
View bio
Avi Goldfarb is the Ellison Professor of Marketing at the Rotman School of Management at the University of Toronto. Goldfarb's research focuses on understanding the opportunities and challenges of the digital economy and has been funded by Google, Industry Canada, the Sloan Foundation, the NSF, Bell Canada, AIMIA, SSHRC and others. He has published over 60 academic articles in a variety of outlets in marketing, statistics, law, computing and economics. He is senior editor at Marketing Science, chief data scientist of the Creative Destruction Lab, and a research associate at the National Bureau of Economic Research. His work with Catherine Tucker on privacy has been referenced by the White House, the European Commission and in US Congressional Testimony. His work with Ajay Agrawal and Christian Catalini on crowdfunding has been identified by the Ontario Security Commission as directly influencing the OSC LaunchPad initiative. Avi received his PhD in economics from Northwestern University. Recently, his research has explored the economics of artificial intelligence.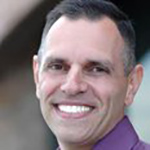 Chris Ouslis (EngSci 8T5, ElecE MASc 8T8)
Industrial Technology Advisor, NRC-IRAP
View bio
Biographical information to come.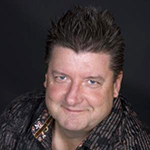 Gary Saarenvirta (EngSci 8T8)
CEO, Daisy Intelligence
View bio
Gary Saarenvirta leads Daisy Intelligence Corporation's research and development team. He is the former head of IBM Canada's analytics and data warehousing practices. He was also at the helm of Loyalty Consulting Group, providing analytical services for one of the world's most successful coalition loyalty programs, the AIR MILES® Reward Program. Prior to his leadership role at Loyalty Consulting Group, Saarenvirta built the company's first generation data warehouse and BI platform. He holds both a BASc and MASc in aerospace engineering from the University of Toronto.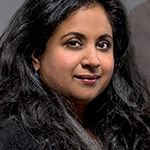 Deepa Kundur (ECE)
Chair, Division of Engineering Science
Professor, The Edward S. Rogers Sr. Department of Electrical & Computer Engineering
View bio
Deepa Kundur currently serves as chair of the Division of Engineering Science and as professor and director of the Centre for Power & Information in The Edward S. Rogers Sr. Department of Electrical & Computer Engineering at the University of Toronto. A native of Toronto, she received her BASc, MASc and PhD degrees — all in electrical and computer engineering — from the University of Toronto. From September 1999 to December 2002 she was an assistant professor in The Edward S. Rogers Sr. Department of Electrical & Computer Engineering at the University of Toronto and returned in September 2012 to hold the title of professor. From January 2003 to August 2012 she was a faculty member in Electrical & Computer Engineering at Texas A&M University.
Kundur's research interests lie at the interface of cyber security, signal processing and complex dynamical networks. She is an author of over 150 journal and conference papers. She is also a recognized authority on cyber security issues and has appeared as an expert in popular television, radio and print media. She is a Fellow of the IEEE and a Fellow of the Canadian Academy of Engineering.
Visit the BizSkule website for information about future panel topics and a complete archive of previous events.