The BizSkule Speaker Series is presented by Bennett Jones

Event details
Date: Wednesday, Oct. 29, 2014
Time: 6:00-8:30 p.m.
Location: Bennett Jones, 1 First Canadian Place, Suite 3400
Cost: $30
Register today
Transportation has always shaped cities. In the beginning, there was walking and animal-drawn carts, followed by electric street railways and subways, followed by the automotive era. Emerging technologies, industries, service concepts and urban designs are on the verge of revolutionizing the way we think about transportation.
Join us at BizSkule to hear from industry experts concerning seamless, efficient, "complete mobility" solutions that will redefine urban travel in the coming decades.
Speakers: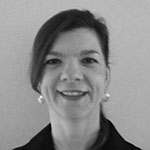 Marcy Burchfield
Executive Director, Neptis Foundation
View bio
Marcy Burchfield has worked at the forefront of regional planning in the Toronto region for the past 14 years. In her various roles at the Neptis Foundation, Marcy has supported, conducted, designed, and presented research and analysis that has informed the Province of Ontario's Growth Plan for the Greater Golden Horseshoe, the Greenbelt Plan and the Regional Transportation Plan, the Big Move. Marcy has used her quantitative, spatial analysis expertise to develop methods for measuring and monitoring how city-regions change over time in order to inform and shape urban planning policy. Marcy began her studies at the University of Illinois, in her hometown of Chicago. She completed graduate studies at the University of Toronto. She has authored a number of papers at the Neptis Foundation as well as peer-reviewed publications such as the Quarterly Journal of Economics and the University of Calgary School of Public Policy Research Paper Series.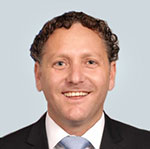 Michael Masserman
Director of International Government Relations, Lyft
View bio
Michael Masserman is currently the Director of International Government Relations at Lyft, helping the company expand globally. His background in law, policy, politics and business development are critical as he meets with officials to ensure that Lyft (and ridesharing) can thrive in markets around the world. Michael began his career practicing international corporate law at Simpson Thacher & Bartlett in New York, where his focus was primarily on domestic and cross-border capital markets and securities transactions. He then moved to Sydney, Australia, where he worked at the law firm Mallesons Stephen Jaques and specialized in international mergers and acquisitions. Michael took a leave of absence from Mallesons to join the Obama campaign in 2008, where he held various leadership roles in a number of states. After the campaign, he worked as a business development consultant helping to launch a start-up company and develop its global strategy. Michael is a member of the Pacific Council and a fellow with the Truman National Security Project.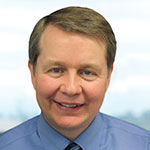 Sean Rathwell
Partner and Vice President, Integrated Mobility, MMM Group Limited
View bio
With more than 29 years of industry experience, Sean Rathwell is dedicated to improving sustainable urban mobility in Canada. Sean started his career at OC Transpo, the public transit operator in Ottawa, where he spent 15 years implementing large sections of their dedicated bus rapid transit system, leading service and operations planning activities, and introducing the first integrated bicycle and transit programs in the city. Since joining transportation consultancy McCormick Rankin Corporation (MRC) in 2000, he has successfully completed numerous transit planning, rapid transit and sustainable mobility projects throughout Canada, the US, Australia, New Zealand and other countries. When MRC joined MMM Group in 2008, Sean became the Transportation Practice Leader and Regional Manager for MMM's Ottawa office. Currently, Sean leads MMM's Integrated Mobility practice, a unique team that helps communities understand the future of urban mobility, developing innovative mobility management products, solutions and approaches that communities can implement today.
Moderator: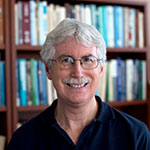 Eric Miller
(EngSci 7T3, UTIAS 7T5)
Professor and Director, University of Toronto Transportation Research Institute
View bio
Eric Miller has been a faculty member in the Department of Civil Engineering, University of Toronto since 1983, where he is currently Professor and Director of the University of Toronto Transportation Research Institute. As of January 1, 2015 he will be Director of the Data Management Group, University of Toronto, which is responsible for the largest travel survey data collection and management program in Canada. He is Chair of the U.S. Transportation Research Board (TRB) Committee on Travel Behavior and Values and Member Emeritus of the TRB Transportation Demand Forecasting Committee. He has chaired or been a member of numerous intercity travel demand modelling peer review panels throughout North America, including current membership on the California High-Speed Rail Authority's Ridership Technical Advisory Panel. Miller is the recipient of the 2009 Wilbur S. Smith Distinguished Educator Award from the Institute of Transportation Engineers and the inaugural winner of the University of British Columbia Margolese National Design for Living Award (2012). He is the developer of GTAModel, a "best practice" regional travel demand modeling system used by the City of Toronto to forecast travel demand in the Greater Toronto Area (GTA); TASHA, a state-of-the-art activity-based microsimulation model of GTA travel; and ILUTE, an integrated land use – travel demand model system for the GTA. He also was Principal Investigator for a major recent study by the Transportation Association of Canada "Changing Practices in Data Collection on the Movement of People." His international experience includes transit planning in Cairo and travel demand model development in Mumbai and Hyderabad. He is co-author of the textbook Urban Transportation Planning: A Decision-Oriented Approach, the third edition of which was recently released in e-book format.
Thank you to our Affinity Partner TD.