The 2016 BizSkule Speaker Series is presented by Bennett Jones

BizSkule event details
Date: Thursday, April 28, 2016
Time: 6-8:30 p.m.
Location: Bennett Jones, 100 King St. West, #3400
Toronto
Cost: $30
Join us on April 28 for our latest BizSkule event: The Business, Benefits, and Risks of the New Sharing Economy. Panellists will be discussing the successes of peer-to-peer technologies such as Uber, AirBnB and Kijiji, as well as the legal discourse that continues to be of great debate in Toronto and abroad.
Gain insights from three enterprising engineers who have become pioneers in this exciting new sector, as well as a chance to network with fellow U of T grads over cocktails and canapés.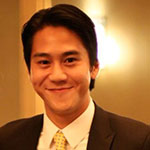 Bowie Cheung (EngSci 0T6 MASc ECE 0T8)
General Manager, UberEverything
View bio
Bowie Cheung (EngSci 0T6 MASc ECE 0T8) is the general manager for UberEverything in Toronto. UberEverything leverages Uber's expansive network of drivers to deliver you anything in the city more conveniently, affordably and reliably than picking it up for yourself. The flagship product in Toronto, UberEATS, delivers hot meals from over a hundred of Toronto's best restaurants at Uber speed.
Cheung received a BASc degree in engineering science and a MASc degree in electrical and computer engineering from the University of Toronto. He also received an MBA from the Northwestern University Kellogg School of Management. Prior to joining Uber, Cheung practiced management consulting at Bain & Company in their technology practice.
What gets Cheung excited is finding new ways that technology can help enable people to feel more connected with their cities.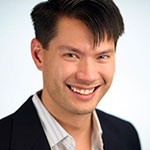 Ashley Lawrence (IndE 0T0)
CFO, Kijiji
View bio
Ashley Lawrence (IndE 0T0) is the CFO of Kijiji Canada. Kijiji, part of the fast-growing eBay Classifieds Group at eBay, is the number one online classifieds site in Canada. Reaching half of the monthly online population, Kijiji is one of Canada's top 10 digital properties and a leader in helping people find and trade goods and services, including vehicles, real estate and jobs. As CFO, Lawrence is responsible for the Kijiji Finance, Strategy and Analytics team.          Prior to becoming CFO, Lawrence headed Kjiiji's Analytics and Strategy team. Having been with Kijiji since 2010, he has seen and helped to drive Kijiji's success over the past five years.
Prior to Kijiji, Lawrence worked at eBay, EdgeStone Capital Partners, MMV Financial and IBM.
In addition to his industrial engineering degree, he earned his MBA from the Kellogg School of Management at Northwestern University and has completed all three levels of the Chartered Financial Analytics (CFA) program.
Outside of work, Lawrence is an avid runner at all distances, recently placing in the Top 10 at the Krispy Kreme Challenge, and a 15-time marathon finisher.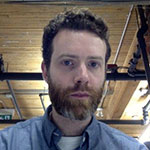 Jeremy Millard
Legal Director, Uber Canada
View bio
Jeremy Millard is Uber's legal director for Canada. He helps ensure that Uber scales rapidly and sustains its long-term growth as it changes how Canadians move around cities. Before joining Uber, he practiced litigation at Dentons.
Millard holds a bachelor's degree from Yale University and a master's degree from the University of Oxford, both in political science, and a law degree from the University of Toronto.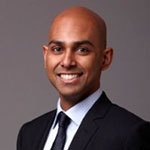 Somen Mondal (CompE 0T2)
Co-founder & CEO, Ideal Candidate
View bio
Somen Mondal (CompE 0T2) is the co-founder and CEO of Ideal Candidate. Prior to Ideal Candidate, he served as co-founder and CEO of Field ID until it was successfully acquired by Master Lock LLC in 2012.
Mondal's leadership has helped earn Field ID a spot on the PROFIT HOT 50 and Deloitte Technology Fast 50 lists. In 2012, Mondal was named the winner of the Ontario Ernst & Young Entrepreneur of the Year award.
Today, Mondal and his team are helping match talented salespeople with top employers.
Visit the BizSkule website for information about future panel topics and a complete archive of previous events.