The BizSkule Speaker Series is presented by Bennett Jones

BizSkule event details
Date: Wednesday, February 28, 2018
Time: 6-8:30 p.m.
Location: Bennett Jones, 100 King St. West, #3400, Toronto
Cost:  $25 (alumni & non-alumni) | $15 (students)
Directions and transit information
Faster than ever before, where and how people work is shifting. From hoteling to economic shifts to digital platforms, both employers and employees are approaching work in ways that continue to dismantle the typical nine-to-five job. But what does this mean for you as an employer, or you as an employee?
Don't miss this exciting opportunity to make important connections and network with your fellow U of T alumni, and to learn more about employment in an ever-shifting economic landscape. This discussion will expand to showcase the increasingly global economy, and the implications as an international work force looks for employment both in Canada, and abroad.
Our panelists come from a range of backgrounds and will be sharing how they have seen the employment landscape adjust in a world where many people can do their job from anywhere on earth, and what that means for Canadians going forward. Meet fellow U of T alumni and network amongst colleagues while enjoying cocktails and canapés.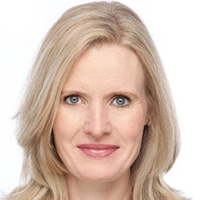 Claire Kennedy (ChemE 8T9)
Partner, Bennett Jones
Chair, Governing Council, University of Toronto
LinkedIn
Visit the BizSkule website for information about future panel topics and a complete archive of previous events.