The 2017 BizSkule Speaker Series is presented by Bennett Jones

BizSkule event details
Date: Thursday, February 23, 2017
Time: 6-8:30 p.m.
Location: Bennett Jones, 100 King St. West, #3400
Toronto
Cost: $25 (alumni & non-alumni) | $15 (students)
Join us for our latest BizSkule event. Panellists from a wealth of environmental backgrounds will be on hand to discuss the innovations in water treatment, clean tech, the benefits of investing in green technologies and how engineering plays a role in their future.
Gain insights from four innovators in this exciting sector, as well as a chance to network with fellow U of T alumni and friends over cocktails and canapés.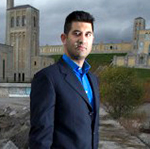 Ahmed Badruddin (ElecE 0T6)
CEO
WatrHub Inc.
View bio
Ahmed Badruddin (ElecE 0T6) is the CEO of WatrHub, a company named for its innovation and recognized for disrupting the $600-billion water market.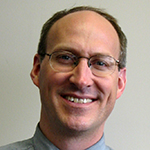 Mike Sheedy (ChemE BASc 8T3, MASc 8T5)
Vice-President Technology Development
Eco-Tec Inc.
View bio
Michael Sheedy (ChemE BASc 8T3, MASc 8T5), PEng, is currently vice-president of technology for Eco-Tec Inc. His work has included the development of processes and systems for the industrial treatment of water and recovery of chemicals using short bed ion exchange technology.
Sheedy has authored more than 20 technical papers in various journals and conference proceedings and holds various patents related to the company's technologies.  He is an active member of the International Water Conference Executive Council and is currently the conference general chairman and is past chairman of the technical and workshop programs. He is also the past chairman of the Durham College advisory council for the Chemical Engineering Technology program.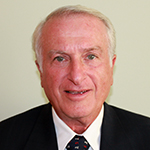 Ron Sidon (IndE 6T6)
Water Innovation Investor & Philanthropist
View bio
Ron Sidon was born in Woodstock, Ont., where his parents met and farmed after emigrating from Germany and Czechoslovakia. Up to age 19, he worked alongside his parents to expand and modernize their dairy farm. This business exposure taught him how to manage other workers, to be ingenious at fixing equipment and to find unique solutions to problems.
In 1966, Sidon graduated from the University of Toronto with a BASc in industrial engineering, and in 1968 he received his MBA from York University. He joined IBM in 1968 as a systems engineer and later as a sales engineer. He left IBM in 1971 to start the first of five unique entrepreneurial business ventures, including Enertech R & D, where he invented and patented the first electronic cream-dispensing machine. Tim Hortons and McDonald's were among the first customers. He continued to acquire businesses and properties across Southwestern Ontario, and he formed Jarmal Sidon Developments Inc. to hold and control his companies.
A serial entrepreneur and philanthropist, Sidon became the primary donor and inspiration to complete the Malagosi water project in central Tanzania. This project spanned two years and included a dam in the mountains, settling tanks, a large storage tank, about 15 km of in-ground piping, 11 tap outlet stations, and a cattle-watering station. The villagers contributed their labour and a water committee operates and maintains the system that is now enjoyed by 3,500 rural residents.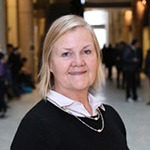 Dr. Lesley A. Warren (CivE)
Claudette Mackay-Lassonde Chair in Mineral Engineering
Department of Civil Engineering
View bio
Dr. Lesley Warren (CivE) completed her BSc and PhD (Environmental Sciences) at the University of Toronto, followed by PDFs at the Université du Québec (INRS-ETE) in Aquatic Chemistry and the University of Toronto in Geomicrobiology. She left McMaster University, where she was a professor in earth sciences, to join the University of Toronto in January of 2016 as the Claudette Mackay-Lassonde Chair in Mineral Engineering.
Dr. Warren's multidisciplinary program identifies the opportunities to innovate mining environmental management through integrated geochemical and genomics investigation of mining waste contexts. Identified as an NSERC visionary for the environmental earth sciences community, Dr. Warren has brought in over $12,000,000 in energy sector and mining industrial partnered research, trained over 40 HQP and given 20 keynote/invited talks, including invited presentations to MPs and Senators on Parliament Hill over the last five years. In addition, she developed "Green Mining," a nationally recognized high school science outreach program targeting mining and rural areas across the country.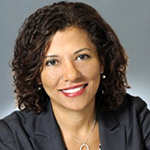 Sandra Odendahl (ChemE MASc 9T0)
Board Chair
The Atmospheric Fund
View bio
Sandra Odendhal (ChemE MASc 9T0) is a corporate sustainability and social finance pioneer, with a passion for using the power of business and finance to drive social change.
From 2007 to 2016, Sandra headed RBC's Corporate Sustainability, Social Finance and Social Innovation teams. At RBC, she oversaw the development and implementation of the RBC Environmental Blueprint, a multiyear strategy to mitigating environmental risks and acting on opportunities associated with RBC's business activities. She helped design and launch the RBC Bluewater Project. In 2012, she led the development and roll-out of RBC's Social Finance Initiative, a $20-million program to catalyze the use of private money and financial markets to solve environmental and social issues. The Social Finance Initiative includes the RBC Generator, a $10-million pool of RBC capital for investing in for-profit companies that are delivering social impact along with financial returns. She also designed a framework for partnering with start-up accelerators that nurture early stage companies with a social or environmental purpose.
Sandra volunteers on a number of non-profit boards and advisory groups that reflect her interests in finance, sustainability and innovation. She is Chair of the (Toronto) Atmospheric Fund (TAF), which uses its $43-million endowment to develop innovative solutions and finance organisations that reduce greenhouse gas emissions and air pollution in the Greater Toronto and Hamilton Area.
In addition to her work with TAF, Sandra has been a Board member and Finance Committee member at Pollution Probe since 2012. From 2013 to 2015, she served on the federal government's Ministerial Advisory Council on Social Innovation. In 2014, she was one of two Canadian members appointed to the Asset Allocation Working Group of the G8 Social Investment Task force. And she recently joined the Board of Advisors of the University of Toronto's Troost Institute for Leadership Education in Engineering (Troost ILead).
Born in Ottawa, Sandra has an MASc in chemical engineering from the University of Toronto. Sandra is a licensed professional engineer, and a Chartered Financial Analyst (CFA).
Visit the BizSkule website for information about future panel topics and a complete archive of previous events.