The BizSkule Speaker Series is presented by:

Event details
Date: April 30, 2014
Time: 6:00-8:30pm
Location: Bennett Jones 1 First Canadian Place, Suite 3400
Cost: $30.00
Join fellow alumni and guests at the spring BizSkule Event: Next Generation Air Travel. Network with engineering business leaders and join in a lively discussion on the future of air travel that will cover both the changes that will be experienced by passengers, as well as issues regarding sustainability and new opportunities, including solar powered aircraft, autonomous aircraft and unmanned aerial vehicles.
Speakers: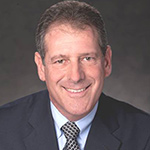 Dan Breitman
(UTIAS MASc 7T9)
Retired VP, Engine Development Programs at Pratt & Whitney Canada
View bio
Dan Breitman retired in February 2013 after a 34-year career in Aerospace. He began his career with Pratt & Whitney Canada in 1979 and worked in positions of increasing responsibility in the Aerodynamics Departments, Engine Development and Project Engineering. In 1999 he was made a Design Approval Appointee (DAA) for Transport Canada Aircraft Certification Branch (authorized to make findings of compliance with Transport Canada Civil Aviation (TCCA) Airworthiness Regulations). He was named Director, Turbofans in 2000 and appointed Vice President, Mississauga Operations and Turbofan Development in 2001. In 2007 he was appointed Vice President of Engine Development. Dan is currently an active consultant for Pratt and Whitney providing expertise and guidance on current research and development activities and serves on the Advisory Board for the University of Toronto Institute for Aerospace Studies (UTIAS).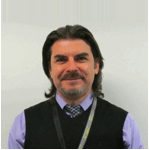 Carmine D'Orsogna
Manager, Engineering, Global Express Platform at Bombardier Aerospace
View bio
Carmine D'Orsogna is Manager of Engineering for the Global Express Aircraft within Bombardier Aerospace. Carmine has leadership experience in design, product development and operations during his tenure at Bombardier. Carmine has served more than 26 years with Bombardier Aerospace in positions of increasing responsibility in engineering. He has worked on all Q-Series products, Learjet 70/75 wing and Global Express. Carmine has been leading the engineering team to be more streamlined and to respond rapidly to the needs of the operations team with a protect, prevent and predict methodology. He is responsible for structural design changes, product enhancements and customer requested changes for the Global Express product.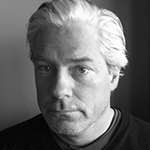 Jay Godsall
CEO at Solar Ship
View bio
Jay Godsall is the founder and CEO of Solar Ship, a Toronto-based company that builds hybrid aircraft to serve remote areas. He has provided overall management and strategic leadership to the company since its inception in 2006. Jay was the cofounder of Fio Corporation, a biotech company specializing in barcoding infectious disease, where he recruited the initial management team and with them raised $25-million in start-up financing. Jay holds business method patents in 32 countries. He specializes in executing strategic priorities for early stage technology companies and has over 25 years experience launching and managing ventures in Canada's north and Africa. His focus on reducing the cost, time and risk associated with innovation in remote areas is recognized in Canada and around the world.
Moderator: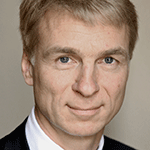 David Zingg
(EngSci 7T9, UTIAS MASc 8T1, PhD 8T8)
Professor and Director at UTIAS
View bio
David Zingg joined U of T in 1988 and became Director of the University of Toronto Institute for Aerospace Studies (UTIAS) in 2006. As Director, David has championed the need to reduce the impact of aviation on climate change and has built a team at the Institute to address this urgent priority. He currently serves on the board of directors of the Green Aviation Research and Development Network (GARDN), which brings together government, academic, and industrial partners to foster the development of technologies to reduce aircraft noise and emissions.
Thank you to our Affinity Partner: