The 2016 BizSkule Speaker Series is presented by Bennett Jones

BizSkule event details
Date: Thursday, June 16, 2016
Time: 6:15-9 p.m.
Location: Bennett Jones, 4500 Bankers Hall East
855 2nd Street SW, Calgary, Alta.
Cost: FREE!
U of T Engineering professor Timothy Chan (MIE) will lead an engaging seminar on evaluating how engineering methods can be applied to research in hockey and baseball. In hockey, Chan and his students have developed a player classification system for both NHL and junior hockey players. This system can be used to estimate the contribution of different players to their team and to predict future performance. In baseball, he and a collaborator have developed a method to quantify the value of flexible players — those who can play multiple positions — that provides insight into which teams are more resilient to injury risk.
Gain insights from one of U of T's most enterprising professors on the future of sports analytics, as well as a chance to network with fellow U of T grads over cocktails and canapés.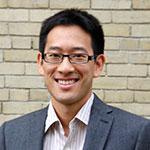 Professor Timothy Chan (MIE)
Canada Research Chair in Novel Optimization and Analytics in Health
Director, Centre for Healthcare Engineering (CHE)
View bio
Timothy Chan is professor in the Department of Mechanical & Industrial Engineering and director of the Centre for Healthcare Engineering at the University of Toronto. His primary research interests are in optimization under uncertainty and the application of optimization methods to problems in health care, medicine, global engineering, sustainability and sports.
He received his BASc in applied mathematics from the University of British Columbia (2002), and his PhD in operations research from the Massachusetts Institute of Technology (2007).
Chan was an associate in the Chicago office of McKinsey and Company, a global management consulting firm (2007–2009). During that time, he advised leading companies in the fields of medical device technology, travel and hospitality, telecommunications, and energy on issues of strategy, organization, technology and operations.
Visit the BizSkule website for information about future panel topics and a complete archive of previous events.