The 2015 BizSkule Speaker Series is presented by Bennett Jones

Event details
Date: Thursday, June 4, 2015
Time: 5:45-8:30 p.m.
Location: Bennett Jones, 4500 Bankers Hall East
855 2nd Street SW, Calgary, Alta.
Cost: FREE!
Today's engineers are more than logical thinkers and problem solvers. They combine engineering competencies with business acumen, and many develop bold ideas into successful ventures in diverse sectors of the economy.
Join us on June 4 for our premiere Calgary BizSkule event as we present a panel discussion with three enterprising engineers who have pioneered successful businesses in environmental services, estate winery and the high-performance sports market.
Gain insights from their successes and challenges, and network with fellow U of T grads over cocktails and canapés.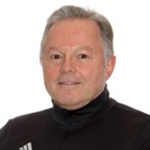 Terry Gudzowsky
(GeoE 7T6)
President, Integrated Sport Concepts Ltd.
View bio
Terry Gudzowsky (GeoE 7T6) combines a lifelong interest in business and sport in his roles as president of Rock Star Resources Ltd., a privately held Western Canadian energy company, and of Integrated Sport Concepts Ltd., a privately held international sport management company.
After graduating from the University of Toronto as a geotechnical engineer and beginning his career with Imperial Oil, Gudzowsky gained additional oil industry experience at United Canso Oil and Gas and Czar Resources, before co-founding Intensity Resources. Taking advantage of a favourable business environment in 1981, he founded and financed Rock Star Resources to develop and produce oil from the Viking Formation in Saskatchewan. From that start, Rock Star grew as an operating company by adding production areas in Alberta. Today, with the benefit of new technology, the Viking Formation continues to be an important source of oil production.
Throughout his life, Gudzowsky has been involved in sport. At U of T, he was a member of the university track team, played on various engineering teams, and was president of the Engineering Athletic Association. During the 1980s, he got involved in bobsleigh and became a driver on the Canadian Bobsleigh team. This led to positions as a national team coach, president of Bobsleigh Canada, director of the Canadian Olympic Committee and with the international bobsleigh federation. By 2010, he coached and officiated at five Winter Olympic Games. Based on the belief that it is never too late to have a happy childhood, he still competes in track and field in Masters competitions.
The combination of engineering, business and international sport, led to the creation of Integrated Sport Concepts in 2005. This consortium of international sport experts assists clients in the development, design, construction and operation of sport-related events and facilities. The company provided design and consulting for the sliding centre that was used for the 2014 Winter Olympic Games in Sochi, Russia. Integrated Sport Concepts is currently involved in five international projects.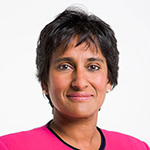 Audrey Mascarenhas
(ChemE 8T2)
President & CEO, Questor Technology Inc.
View bio
Audrey Mascarenhas (ChemE 8T2) is president and CEO of Questor Technology Inc., an international environmental oil field service company focused on clean air technologies.
Mascarenhas joined Questor in 1999. Prior to this, she held various technical, business and management positions during a 17-year tenure with Gulf Canada Resources Ltd., presently Conoco-Phillips. She is a graduate of the University of Toronto with a bachelor's degree in chemical engineering and holds a master's degree in petroleum engineering from the University of Calgary.
Mascarenhas has had the opportunity to share her passion for the environment and the search for solutions to air quality with many audiences and served as a distinguished lecturer with the Society of Petroleum Engineers (SPE) in 2010-2011. Audrey is a member of the Schulich Industry Advisory Council, which provides general strategic advice to the dean of engineering at the University of Calgary. She currently is a member of the Alberta Government Small Medium Enterprise (SME) Export Council, providing strategic advice to the minister of international and intergovernmental relations. She is currently serving as a governor for the Canadian Oilmen's Executive Association for 2015 and a director-at-large for the African Canadian Golfers club.
She was the recipient of the Ernst & Young Entrepreneur of the Year 2011 Prairies Award for the Cleantech and Environmental Services category. She was also selected by the national judging panel to receive a special citation in honour of Values-Based Innovation. Mascarenhas was chosen by Business in Calgary as a 2014 Leaders of Tomorrow.
Mascarenhas is active in her community, was president of the Calgary Freeriderz freestyle ski club, served on the Board of Alberta Freestyle Ski Association (AFSA) and served as a Scout leader and coach for a variety of her children's sports teams. As an avid skier and hiker, her love of the outdoors and commitment to the environment is ever present.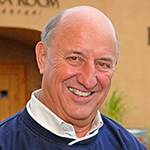 Jim Wyse
(CivE 6T1)
Founder & Proprietor, Burrowing Owl Estate Winery
View bio
Jim Wyse (CivE 6T1) is the founder and proprietor of Burrowing Owl Estate Winery, an Oliver, BC-based winemaking facility that combines state-of-the-art technologies with proven, classic winemaking traditions.
Wyse graduated from the University of Toronto with a bachelor's degree in civil engineering in 1961. After a four-year stint with the Ontario Department of Highways, he returned to school and got an MBA from the University of Western Ontario.
After graduating from Western, Wyse took on a number of jobs, including selling industrial radioisotopes for Atomic Energy of Canada, providing management consulting services to clients of P. S. Ross and Partners' Vancouver office and managing the Camp Fortune Ski Club in Chelsea, Quebec. From 1973 to 2003, he became self-employed in the real estate development industry, building moderately sized condominium projects primarily in Vancouver and Whistler.
In 1993, through a series of fortunate coincidences, Wyse bought a 100-acre abandoned vineyard in Oliver, BC, followed shortly afterwards by the purchase of a second 120-acre vineyard. He spent the next five years developing these properties to grow premium quality French varieties of wine grapes, which were sold to a variety of BC wineries. In 1997, he decided to build his own environmentally friendly winery, completing the construction of Burrowing Owl in the fall of 1998. Initial production was planned to peak at about 10,000 cases annually—the 2014 harvest exceeded 50,000 cases.
When Wyse isn't busy with Burrowing Owl, he's involved as a member of a variety of boards, including the Nature Trust of British Columbia, Burrowing Owl Conservation Society of BC, and Cambie Surgery Centre. He is a past board member of the South Okanagan Rehabilitation Centre for Owls.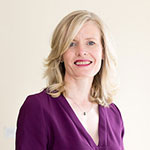 Claire Kennedy
(Chem 8T9)
Partner, Bennett Jones LLP & Director, Bank of Canada
View bio
Claire Kennedy (Chem 8T9) is a partner at Bennett Jones. She provides tax advice on M&A and corporate finance transactions and advises clients on transfer pricing issues in cross-border investments. Claire's engineering degree and prior utility experience assist her in providing tax advice to renewable energy developers and other industrial clients. She also represents clients during tax and transfer pricing audits and disputes with the Canada Revenue Agency.
Kennedy has spoken at tax and business conferences on tax planning and is a frequent speaker on transfer pricing topics, including migration of IP and tax and customs issues in a global supply chain. Claire was selected as National Reporter for Canada on Services Establishments at the International Fiscal Association's 2012 International Congress and serves on the Council of IFA's Canadian branch. She is an officer of the International Bar Association's Taxes Committee and has led the IBA's responses to the OECD's BEPS project and she has taught corporate tax at the Faculty of Law at Queen's University.
She was law clerk to the late Honourable Mr. Justice Charles D. Gonthier of the Supreme Court of Canada.
Kennedy is a director of the Bank of Canada, the nation's central bank, and she serves on the Audit & Finance and HR committees, and is chair of the Corporate Governance Committee. Until June 2012, she was a director of Neo Material Technologies Inc., a TSX-listed company in the S&P/TSX Composite Index that is a producer, processor and developer of magnetic powders, rare earths and zirconium-based engineered materials and other rare materials and their compounds. Neo was acquired by Molycorp, Inc. in a friendly $1.2B acquisition that closed in June 2012. Kennedy was also a member of Neo's audit and corporate governance committees. She received her ICD.D designation from the Institute of Corporate Directors and she has completed the Making Corporate Boards More Effective program at Harvard Business School and the Financial Literacy Program for Directors and Executives at Rotman School of Management.
Kennedy is a government appointee to the University of Toronto's Governing Council and serves as chair of the Pension Committee. She has been extensively involved at U of T's Faculty of Applied Science & Engineering as a member of the Dean's Strategic Development Council and Campaign Cabinet Executive, member and past chair of the Advisory Board at U of T's Department of Chemical Engineering & Applied Chemistry, member and past president of U of T's Engineering Alumni Association and founder and chair of its BizSkule committee. Kennedy is also a member of the Dean's Council at Queen's Law.