The 2015 BizSkule Speaker Series is presented by Bennett Jones

Event details
Date: Wednesday, May 27, 2015
Time: 5:45-8:30 p.m.
Location: Bennett Jones
1 First Canadian Place, Suite 3400
Cost: $30
Winston Churchill famously said: "Never let a good crisis go to waste." Business crises test the mettle of companies and the leadership skills of its executives.
But how do effective leaders capitalize on business crises to create opportunity?
Join us at BizSkule on May 27 to hear business leaders from key sectors of the Canadian economy discuss how they led their organizations through business crises and what leadership traits will be required to face future challenges. See how an engineering education serves you well in challenging times.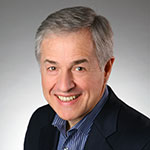 Claudio D'Ambrosio
(ChemE 7T9)
Retired Chairman, President and CEO, Arclin Cayman Holdings Ltd
View bio
A proven business leader,
Claudio D'Ambrosio
(ChemE 7T9) has a track record of delivering significant value creation through superior and sustainable performance. Prior to his retirement, he was chairman, president and CEO of Arclin Cayman Holdings Ltd., a privately held, $800-million-per-year revenue enterprise with manufacturing operations in the US and Canada.
Under D'Ambrosio's leadership, Arclin was successfully transformed into an innovation based company with hugely improved margins serving the industrial, building and advanced fertilizer markets. He had been associated with Arclin since its inception in 2007 to his retirement in 2012 and steered its growth towards highly profitable innovative products that are marketed globally. Prior to joining Arclin, D'Ambrosio was the chief operating officer of publicly traded Chemtrade Logistics Income Fund and president and CEO of Ciba Specialty Chemicals Canada. He has also served as a member of ChemAdvice GmbH, a Frankfurt-based firm providing comprehensive advisory and consulting for the global chemical industry.
D'Ambrosio graduated as a chemical engineer from the University of Toronto, is an alumnus of the Directors Education Program earning his ICD.D accreditation from the Rotman School of Business and obtained his Lean Six Sigma Black Belt from the University of Notre Dame. He is also an alumnus of the Joint Development Program at IMD in Lausanne, Switzerland. D'Ambrosio has served on the boards of public, private and not-for-profit organizations including 3D Systems Corporation (the first commercial 3D printer company), Chemtrade Logistics Income Fund, Enersource, Lumen Dynamics, Ciba Specialty Chemicals Canada and the Canadian Chemical Producers Association. He is currently a director of the Board of Ingenia Polymers International (Luxembourg). In addition to board work, Claudio advises major private equity firms (Ontario Teachers' Pension Plan, Onex, Blackstone, Riverside, Advent International, etc) on M&A and value creation.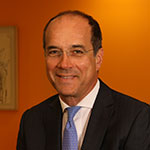 Constantine Karayannopoulos
(ChemE 8T3, MASc 8T8)
Chair, Molycorp
View bio
Constantine Karayannopoulos
(ChemE 8T3, MASc 8T8), a professional engineer, has been chairman of the Board of Directors for Molycorp, Inc. since December 2013. He was interim president and chief executive officer of Molycorp from December 2012 to December 2013.
He started the rare earth phase of his career in 1994, joining Peter Gundy at Advanced Material Resources (AMR) in Toronto. AMR was the first foreign company allowed into China's rare earth industry with two operating joint ventures. Karayannopoulos progressively moved from business development manager to North American sales manager, global sales manager, VP/GM of AMR's Rare Earths Business Unit and eventually to executive vice president and chief operating officer in 2000, responsible for both AMR's divisions, rare earths and magnetic materials. In 2005, after AMR's merger with Magnequench, he became CEO of the combined company, renamed Neo Material Technologies (Neo). In June 2012, Neo was acquired by Molycorp for $1.3 billion. Karayannopoulos joined the board of Molycorp as vice chairman in July 2012. Before Neo, he was a market and product development manager with Praxair Canada Inc. and before that, a process design engineer with Esso Petroleum Canada.
Karayannopoulos is a member of the Advisory Board at the University of Toronto's Department of Chemical Engineering & Applied Chemistry, a director of the Canada China Business Council and a director of Lithium Americas Corp. He holds bachelor and master of applied science degrees in chemical engineering from the University of Toronto.
Ted Maulucci
(MechE 8T9)
CIO, Tridel Corporation
View bio
Ted Maulucci (MechE 8T9) is the chief information officer for the Tridel Group of Companies and has been with the Tridel Group for over 20 years, leading the information technology group for the last 15 years. 
He has an undergraduate degree from the University of Toronto in mechanical engineering and a master's in business administration from the Schulich School of Business with a specialization in real property development.
Maulucci is passionate about contribution and advancing innovation across Canada through partnerships and collaboration. He has been recognized with several awards for IT leadership, IT application development for the real estate industry, smart buildings and innovation. Some notable awards include "Top Ten Best in Class CIO's in North America" by Computerworld, CIPA Gold Award of Excellence for application development in the real estate industry, Queen Elizabeth II Diamond Jubilee Medal for promoting Canadian innovation, and the University of Toronto Engineering Alumni Network 2T5 Mid-Career Achievement Award for industry and social contribution in an engineering career.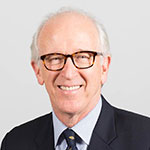 Doug Reeve
(ChemE MASc 6T9, PhD 7T1)
Professor and Founding Director, Troost Institute for Leadership Education in Engineering (Troost ILead)
View bio
Professor
Doug Reeve
(ChemE) is a double alumnus of the University of Toronto in chemical engineering, obtaining his MASc in 1969 and PhD in 1971. He worked in industry for several years and as a chemical engineering adjunct professor from 1978–89, joining the Faculty full-time in 1989.
During his term as director of the Pulp & Paper Centre from 1987–2001, Reeve created more than $25 million in research programs with financial support from 45 companies from seven countries. When he stepped down in 2001, there were 23 faculty members, 12 research staff and 50 graduate students associated with the Centre.
As chair of the Department of Chemical Engineering & Applied Chemistry from 2001–11, he expanded undergraduate and post-graduate enrolment, increased endowments and annual giving, created a board of advisors and oversaw facility renovations and expansions. He also assisted in the creation of the interdisciplinary research centre BioZone, and he developed a new framework of research clusters within the department.
Reeve recently received the 2015 Vivek Goel Faculty Citizenship Award; one of four U of T Engineering professors to win the award in the past seven years.
Visit the BizSkule website for information about future panel topics and a complete archive of previous events.