The BizSkule Speaker Series is presented by Bennett Jones

BizSkule event details
Date: Wednesday, November 22, 2017
Time: 6-8:30 p.m.
Location: Bennett Jones, 100 King St. West, #3400, Toronto
Cost:  $25 (alumni & non-alumni) | $15 (students)
Directions and transit information
From Anonymous hackers to Russian spies, not a day goes by when cybersecurity isn't in the news. But what are you doing to protect yourself – and your company?
Don't miss this exciting opportunity to make important connections and network with your fellow U of T alumni, and to learn more about the growing importance of cybersecurity in everyday life.
The discussion will focus on the social, financial and even psychological implications that cybersecurity has for individuals and organizations ranging from tech to finance to the government itself.
Our panellists come from a range of backgrounds and will be sharing how they interact with the changing face of cybersecurity in a world where the target never stops moving. Meet fellow U of T alumni and network amongst colleagues while enjoying cocktails and canapés.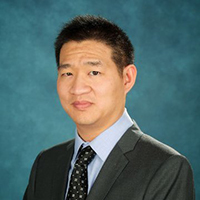 David Lie (EngSci 0T9)
Professor, Canada Research Chair in Secure and Reliable Computer Systems
Edward S. Rogers Sr. Department of Electrical & Computer Engineering
LinkedIn
Visit the BizSkule website for information about future panel topics and a complete archive of previous events.