The BizSkule Speaker Series is presented by Bennett Jones

BizSkule event details
Date: Thursday, October 5, 2017
Time: 6-8:30 p.m.
Location: : The Computer History Museum, 1401 N Shoreline Blvd, Mountain View, CA
Cost: FREE
Directions and transit information
U of T Engineering is excited to bring its celebrated BizSkule Speaker Series back to California!
Join your fellow U of T alumni in the hub of innovation to learn more about navigating the ever-changing world of entrepreneurship from three panellists who have found success in striking out on their own. Our panellists come from a range of backgrounds and will be sharing how they built their startups from the ground up and how collaboration with larger tech firms can grow your success.
You'll have an opportunity to engage with fellow alumni who make the Bay Area such a robust community for leaders and through-provoking innovators, all while enjoying cocktails, snacks and refreshments at the Bay Area's leading institution on the history of innovation.
George Babu (EngSci 0T0)
Co-founder, Product at Kindred.ai
LinkedIn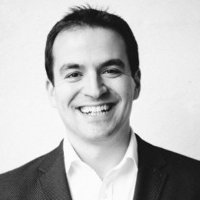 Yuri Sagalov (EngSci 0T9)
Co-Founder & CEO, Amium/AeroFS
Part-time Partner, Y Combinator
LinkedIn
Visit the BizSkule website for information about future panel topics and a complete archive of previous events.