The 2015 BizSkule Speaker Series is presented by Bennett Jones

BizSkule event details
Date: Wednesday, February 24, 2016
Time: 5:45-8:30 p.m.
Location: Bennett Jones, 100 King St. West, # 3400
Toronto
Cost: $30
Thank you for your interest in BizSkule Presents: The Future of Health Care and the Vital Role of Technology. Our event is currently at full capacity and we are not accepting new registrations at this time. To have your name placed on a waiting list for this event, or for more information on the BizSkule Speaker Series, please contact Steve Radbourn, Alumni Engagement & Programs Officer, at 416-978-4274.
UPDATE: We will be streaming the panel discussion live on Periscope starting at 6:30pm. If you are going to participate in the live stream, we invite you to contribute a $30 gift to our Annual Fund to support the BizSkule program.
The health-care industry is undergoing massive changes and technology is playing a pivotal role. Innovations are enabling a smarter health-care system — one that will save time and money, while ensuring better patient outcomes.
Join us on Wednesday, Feb. 24, as a panel of industry-leading entrepreneurs, researchers and physicians discuss the trends and technology that will revolutionize the health-care experience of tomorrow.
Network with fellow U of T alumni over cocktails and canapés before and after the panel discussion.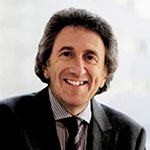 Dr. Sheldon Elman
Founding Partner, Persistence Capital Partners & Founder and Chairman, Medisys Health Group
View bio
Dr. Sheldon Elman is an entrepreneur at heart. In 2008, he co-founded Persistence Capital Partners (PCP) — Canada's only private equity firm dedicated to investing in Canadian health care companies. He plays an active role at PCP, finding and evaluating new investment opportunities and fundraising. In addition to these responsibilities, he maintains an active medical practice.
In 1981, Dr. Elman founded Medisys Health Group, Canada's leading provider of private preventive health services. Under his leadership, Medisys has become Canada's leading national private and corporate health care service provider. This has established Dr. Elman as one of Canada's top corporate medical advisors. He continues to be involved in Medisys as chairman.
Dr. Elman is also an active member of Canada's business and social community. He is a board member of the CD Howe Institute, a member of the Cercle des Présidents, a member of World Presidents Organization (WPO), a past recipient of E&Y's Entrepreneur of the Year Award in Quebec, as well as a past co-chair of the Canadian Cancer Society's Daffodil Ball and co-chair of the Quebec Ride to Conquer Cancer.
Dr. Elman graduated from McGill University's Faculty of Medicine and is a member of the Canadian College of Family Physicians.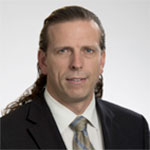 Dr. David Jaffray
Medical Physicist & Executive Vice-President, Technology and Innovation, UHN
View bio
Dr. David Jaffray graduated from the University of Alberta, with a BASc in physics in 1988 and completed his PhD in the Department of Medical Biophysics at the University of Western Ontario in 1994. Following graduation, he took a position as staff physicist in the Department of Radiation Oncology at William Beaumont Hospital in Royal Oak, Mich., where he instigated a direction of research that garnered funding from the National Institutes of Health (NIH) and from congressionally directed funding programs.
Dr. Jaffray became a board-certified medical physicist (ABMP – Radiation Oncology) in 1999. In 2002, he joined the Princess Margaret Cancer Centre in Toronto as head of radiation physics and a senior scientist within the Ontario Cancer Institute.
Dr. Jaffray holds the Fidani Chair in Radiation Physics and is a principal in the STTARR Innovation Centre and Guided Therapeutics (GTx) Group of the University Health Network (UHN). He is the director of the recently established Institute of Health Technology Development at the UHN (TECHNA). In October 2015, he was appointed as the executive vice-president, technology and innovation at the UHN; overseeing medical physics, biomedical engineering and information technology across the UHN.
He is appointed as a professor in the Departments of Radiation Oncology, Medical Biophysics, and Institute for Biomaterials and Biomedical Engineering at the University of Toronto. Dr. Jaffray's primary area of research over the past 10 years has been in the development and application of image-guided radiation therapy. He has over 10 patents issued and several licensed, including kilovoltage cone-beam computed tomography for image-guided radiation therapy.
Dr. Jaffray has in excess of 200 peer-reviewed publications in the field, in excess of 300 invited lectures, and holds numerous peer-review and industry-sponsored research grants.
He sits on numerous scientific and research boards and has contributed to the NIH and the Canadian Institutes of Health Research (CIHR) grant review process for several years. He is a member-at-large of the Science Council of the American Association of Physicists in Medicine (AAPM) and has an active teaching role in workshops and annual meeting of the American Society of Therapeutic Radiation Oncology (ASTRO).
He has an active interest in commercialization and led the development of a variety of commercial products including software and hardware for quality assurance and the development of small animal irradiator systems for basic research. He has successfully supervised over 40 graduate students and fellows.
Dr. Jaffray has won each of the major prizes in the field of the medical physics, including the Sylvia Sorkin-Greenfield Award, The Farrington Daniels Award and the Sylvia Fedoruk Award. In 2004, Dr. Jaffray was identified as one of Canada's Top 40 Under 40 and was recognized by The University of Western Ontario with their Young Award.
His current research interests focus on the development of novel approaches of targeting radiation therapy, the development of image-guided therapies for cancer and translating these advances to clinical practice.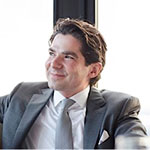 Sergio Rattner
(IndE 9T7)
Founder and CEO, iPorta
View bio
Sergio Rattner (IndE 9T7) has operations, finance and entrepreneurial experience.
As founder and CEO of iPorta, a venture-backed med-tech firm, Rattner lead the company to average annual revenue growth of over 100 per cent per year for eight years, and to a pending successful exit (Q2-2016).
His operations experience includes managing the turnaround of a North American auto parts supplier, working with the Massachusetts Institute of Technology's Dr. James Womack at the Lean Enterprise Institute, and as a kaizen engineer at an auto parts supplier in Tokyo. He has also worked as an internal operations improvement consultant for a large US private equity firm.
Rattner also has experience in corporate finance and private equity and has structured private equity transactions across a variety of industries, including distressed manufacturing firms in North America. His corporate finance experience includes investment banking at Canaccord Genuity and as a divestitures manager at Ford Motor Co.
Sergio has an honours degree in industrial and systems engineering and minor qualification in Japanese from the University of Toronto, and an MBA degree from Harvard University.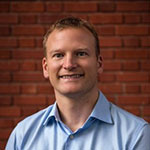 Adrian Schauer
(ECE MASc 0T3)
Founder & CEO, AlayaCare
View bio
Adrian Schauer (ECE MASc 0T3) is a serial technology entrepreneur currently working on his third technology startup, AlayaCare.
Having sold his mobile enterprise software last startup, Vortex Connect, in 2012, Schauer spent two years engaged as VP innovation at the acquirer, JDA Software. He is also an active angel investor and is a member of Maple Leaf Angels and Anges Quebec. Most recently he led an investment in TrackTik.
In 2013, Schauer led an investment round in Chipcare Corporation, a biotech spinoff out of the University of Toronto, where he is currently the chairman of the board.
Prior to spinning Vortex Connect out as an independent company, Adrian had co-founded the market-leading mobile marketing company Vortex Mobile, where he was in charge of product strategy. Vortex Mobile was recognized for two consecutive years as one of "Canada's 50 Fastest-Growing Companies" by Profit magazine, and was acquired by Transcontinental in 2010.
Schauer is also the co-founder of the Madiro Fund, an organization created to support innovative solutions to the health problems of women and children. It is the first initiative of The Gillian and Adrian Schauer Foundation, which seeks to invest in sustainable local projects promoting the health of communities in Sub-Saharan Africa.
Schauer holds a master's of applied science from the University of Toronto and bachelor's degree in engineering physics from Queens University.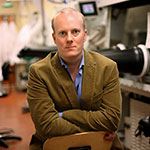 Edward (Ted) H. Sargent
(ECE)
Professor and Vice-Dean, Research, U of T Engineering
View bio
Edward (Ted) H. Sargent, ECE professor and vice-dean, research for the Faculty, is the Canada Research Chair in Nanotechology and a world-leading researcher in the area of nanotechnology-enabled solar cells. He was among the first to propose that a new nanomaterial known as colloidal quantum dots (CQD) could be deployed in solar cells to capture the half of the sun's power that lies in the infrared wavelengths.
Sargent then went on to develop the device theory and design, as well as the manufacturing and experimental characterization, of the colloidal quantum dot solar cell. Since then he has improved the efficiency of colloidal quantum dot solar cells by orders of magnitude; his solar cells are some of the highest-performing CQD solar cells in the world.
Sargent has also built an international reputation for his work on detection of light using solution-processed materials. Image sensors — over a billion of which are in cellphone cameras, digital cameras, and x-ray systems — rely on silicon, which is blind to the infrared colors crucial to gesture recognition, environmental, and security applications. He has developed remarkably sensitive infrared light detectors that can readily be integrated with silicon electronics. He is the founder and CTO of InVisage Technologies, which commercializes this technology. The company has more than 50 patents issued in the US, Japan, Europe, Korea, Taiwan and China.
Sargent's teaching and training feature the integration of engaging teaching and leading-edge research in the classroom and the laboratory. He is known for his energetic, example-driven teaching style and the extent to which he brings the latest research advances into the classroom. His classes have explored Intel's next-generation transistors, the exploitation of quantum physics in the most sophisticated lasers used to power the Internet and the transformation of the field of solar energy through innovations in nanomaterials. Recently, he successfully championed the founding of a Nanoengineering Minor within the Faculty.
Sargent was appointed to the rank of University Professor by U of T in 2015.
Visit the BizSkule website for information about future panel topics and a complete archive of previous events.