All sessions occur from 6:00 – 9:00 p.m.
6:00 – 6:30 p.m. – Registration & light dinner
6:30 – 8:30 p.m. – Session
8:30 – 9:00 p.m. – Networking
Registration Fee
Emerging Leaders Educational Grant
An educational grant is available to those who qualify which offers a discounted rate off the registration fee.
To be considered, please fill out the following application form and you will be notified accordingly.
---
Module 1 | September 23, 2019
Introduction to Leadership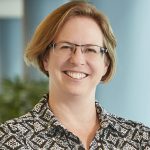 This module will kick off the program with an introduction to leadership principles, guided by Troost ILead at U of T Engineering.
Presenter:
Emily Moore, Director of Troost ILEAD
---
Module 2 | September 30, 2019
Mindfulness-based Emotional Intelligence for Leaders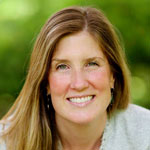 This session will empower emerging leaders to recognize how they are showing up in their relationships at work and beyond.  It will look at how you can cultivate greater calm and stability amidst the digital overload and high pressure of work life.  We will look at how you can become more resilient to stress and develop greater emotional intelligence to build high performing culture and teams.
Presenter:
Annie Simpson, Associate Director of Troost, ILEAD
---
Module 3 | October 21, 2019
Communication and Confidence

This session will focus on honing interpersonal and communication skills in a way that authentically cultivates confidence. Participants will walk away with a greater self-awareness, which will facilitate better interactions and improve the clarity of communications. We will also look into how differences in our communication can be cultivated as strengths for engaging with diverse audiences and teams.
Presenter:
Albert Huynh (ChemE 1T2+PEY, IndE MASc 1T5), Leadership Education Specialist, ILEAD
---
Module 4 | November 4, 2019
Strategic Business Planning for Your Career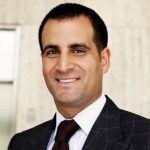 This session will focus on articulating career goals, goal setting strategies and how to successfully achieve them. Participants will be asked to come prepared with an outline of their 5-year plan which will include what they want to do and how they want to do it. Experts will provide feedback and lead discussions on individual road maps, challenges and opportunities.
Presenter:
Som Seif (IndE 9T9), President & CEO, Purpose Investments Inc.
---
Module 5 | November 18, 2019
The Art of Complex Negotiations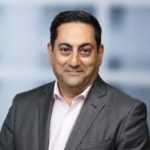 The session will help you develop your understanding on how to successfully navigate negotiations and conduct complex career discussions in the workplace. Using case-studies, sub topics will include not only negotiating business deals but also negotiating with your supervisors (pay equity) and peers (self-advocacy). You will work in teams, discuss complex case studies and synthesize what to do and not to do in order to maintain good relationships with those you are negotiating with whenever possible.
Presenters:
Bassel Annab (ChemE 9T4), President & CEO, Exposoft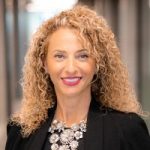 Georgette Zinaty (BA 1989), University of Toronto
---
Module 6 | December 2, 2019
Leaders in Practice—Lessons from the Field
When confronted with a challenging situation or set-back, how do you react?  How do you overcome obstacles to have a positive outcome?  Hear from experienced professionals and how they have managed.
Panelists:

Greg Gulyas (EngSci 7T1), Senior Consultant & Chief Solution Architect, Merit Outscourcing Advisors

Sanjay Malayiva, President & CEO, RL Solutions

Ted Maulucci (MechE 8T9), President, SmartONE Solutions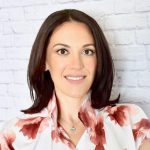 Jennifer Quaglietta (ChemE 0T8), Vice-President, Performance Excellence & Innovation, Healthcare Insurance Reciprocal of Canada