Engineering Alumni Hall of Distinction Award: 2016 Recipient
Ali Khademhosseini
ChemE 9T9, IBBME MASc 0T1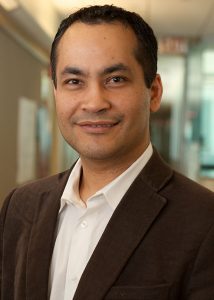 Ali Khademhosseini is a professor at the Harvard-MIT Division of Health Sciences and Technology and Harvard Medical School. His research is based on developing micro- and nano-scale technologies to control cellular behaviour, with particular emphasis in developing micro-scale biomaterials and engineering systems for tissue engineering and drug delivery.
He is an author of more than 450 peer-reviewed journal articles, editorials and review papers and he has been cited over 25,000 times. His interdisciplinary research has been recognized by over 40 major national and international awards.
Dr. Khademhosseini's has trained numerous students and postdoctoral fellows, with more than 35 of his previous trainees finding faculty positions at leading institutions around the world.