Engineering Alumni Medal: 2013 Recipient
Dr. Paul M. Cadario
CivE 7T3, LLD 2013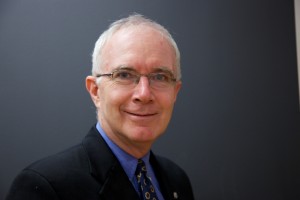 Paul Cadario joined the World Bank in 1975 and played a number of diverse roles worldwide, including nearly two decades with the World Bank's frontline development programs in Western Africa and China and then with public sector management throughout Asia. Among the challenges he most enjoyed were establishing the first World Bank-financed operations in Guinea Bissau and Mongolia and managing the strategy, budget and logistics for the Bank's work in twenty-two former Soviet and central European states after the collapse of the Soviet Union. In 1998, he began working on the World Bank's efforts to modernize and streamline its business for the digital age of transparency and accountability, starting with the renewal of the Bank's global information systems. Focusing on results, quality assurance and compliance, from 2001 he oversaw the multi-billion dollar portfolio of grants managed and disbursed by the World Bank as a trustee for governments, foundations, non-governmental organizations and private development partners. His work took him from Afghanistan to Zimbabwe, from Guinea to Indonesia, and from Bhutan to Burundi.
Cadario's ties as a volunteer to U of T have been strong for over 40 years. He was a member of the Governing Council twice, as a student in 1972-73 and then as an elected Alumni Governor from 1985 to 1994. He was the first president of the University of Toronto Alumni Association to live outside the GTA. He chairs the Dean's Advisory Board for the Faculty of Applied Science & Engineering and the External Advisory Board for the Centre for Global Engineering (CGEN). He was a member of the advisory boards for the School of Public Policy and Governance and for the Munk School of Global Affairs. He served as a University representative on the Banting Research Foundation board as it refocused its strategy and operations. He supports fundraising on behalf of the University as president of the Associates of the University of Toronto, Inc. and as a member of the Engineering Campaign Cabinet for Boundless.
 After his retirement from the World Bank in 2012, Cadario was appointed Distinguished Fellow in Global Innovation at the Faculty of Applied Science & Engineering and the Munk School of Global Affairs and Public Policy. In addition to working with faculty and students in the MGA program and PhD candidates at CGEN, he co-teaches a Civil Engineering capstone design course, Sustainable Global Communities in Poor and Remote Areas. He is a frequent contributor to public discussions on global development and global governance, and effective organizations, and is very active on Facebook and Twitter. Cadario earned his BASc in civil engineering from the University of Toronto in 1973. A Rhodes Scholar, he received a BA and MA in philosophy, politics and economics from the University of Oxford. He earned a master's degree in organizational development from American University in 1999. In 2013, U of T awarded him an honorary LLD.
As an undergraduate, Cadario worked as a U of T research assistant in the Northwest Territories where he developed a passion for Inuit art that remains to this day. He lives in Washington, DC.
Selected Achievements:
Recognition, World Bank Young Professionals Program, World Bank Group,  2008
Engineering Hall of Distinction, Engineering Alumni Association, U of T, 2007
President, University of Toronto Alumni Association, 2007–2009
Malcolm F. McGrath Alumni Achievement Award, Engineering Alumni Association, U of T, 2004
Recognition, Office of Ethics and Business Conduct, World Bank, 2004
2T5 Mid-Career Award, Engineering Alumni Association, U of T, 1998
Arbor Award, University of Toronto, 1995
Alumni member, Governing Council, University of Toronto, 1985–1994
Student member, Governing Council, University of Toronto, 1972–1973