The Malcolm F. McGrath Alumni Achievement Award: 2012 Recipient 
Claire M.C. Kennedy
ChemE 8T9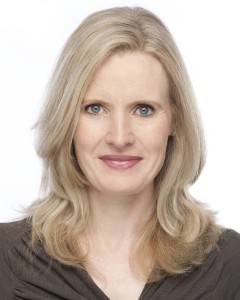 A leading Canadian tax lawyer, Claire has been a thoughtful, dedicated and effective champion for her alma mater, generously sharing her time and expertise with the University of Toronto, the Engineering faculty and the Chemical Engineering department.
Claire's contribution can be seen in BizSkule, an alumni speaker series and networking event. As the founder and chair of BizSkule, Claire has helped to dramatically increase the ability of the Faculty to connect with alumni working in the city's business core, and with those interested in business, finance, law and entrepreneurship.
Claire has also served as president of the Engineering Alumni Association and chaired the Advisory Board for Chemical Engineering & Applied Chemistry. She was part of the search committee that recommended the reappointment of Dean Cristina Amon to a second term, as well as the search team to find an assistant vice-president of alumni affairs for the University. Not surprisingly, the Ontario government appointed her to the Governing Council of the University of Toronto in 2012.
In the same year, Claire was appointed a director of the Bank of Canada, testimony to her work as a tax partner with Bennett Jones LLP. She sits on the Bank of Canada's Board of Directors, served on the board of Neo Material Technologies Inc. and has also volunteered with Queen's Law School and Wildlife Preservation Canada.
Selected Achievements:
Member, Governing Council, University of Toronto, 2012
Director, Bank of Canada, 2012
Member, Council for Strategic Development & Campaign Executive, Engineering, 2011
Warden, Camp One, Ritual of the Calling of the Engineer (Iron Ring Ceremony), 2011
Member, Search Committee for the Dean of Engineering, 2011
President, U of T Engineering Alumni Association, 2009–2011
Chair, Chemical Engineering & Applied Chemistry Advisory Board, 2009–2011
Founder, BizSkule, 2009