2T5 Mid-Career Achievement Award: 2016 Recipient
Raffaello D'Andrea
EngSci 9T1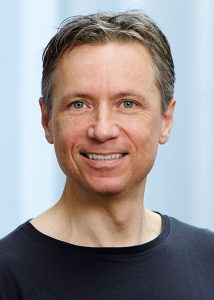 Spanning academics, business and the arts, Raffaello D'Andrea's career is built on his ability to bridge theory and practice. At the Swiss Federal Institute of Technology (ETH) in Zurich, his research redefines what autonomous systems are capable of.
He is co-founder of Kiva Systems (acquired by Amazon in 2012, and now operating as Amazon Robotics), a robotics and logistics company that develops and deploys intelligent automated warehouse systems.
He was the faculty advisor and system architect of the Cornell Robot Soccer Team, four-time world champions at the international RoboCup competition. With his startup, Verity Studios, he recently created the flying machine design and choreography for Cirque du Soleil's Paramour on Broadway.