Engineering Alumni Association Honourary Member: 2006 Recipient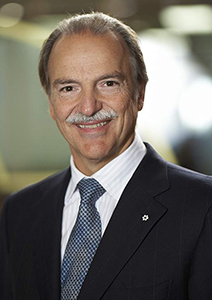 A philanthropist and talented businessman, Pierre Lassonde is recognized as one of Canada's foremost experts in the area of mining and precious metals. His cumulative giving to the University of Toronto exceeds $10 million, the largest contribution to mineral/mining engineering education in Canadian university history. Both the Lassonde Institute of Mining and the Lassonde Mineral Engineering Program, as well as the Lassonde Mining Building bear his name.
In 2001, he was granted an honourary degree by the University of Toronto. Lassonde has received many other awards, including the Order of Canada, Mining Man of the Year and Developer of the Year as well as other honourary doctorates in Canada and the U.S. He was inducted into the Canadian Mining Hall of Fame in 2013.