Malcolm F. McGrath Award: 2016 Recipient
Ross Pitman
GeoE 7T4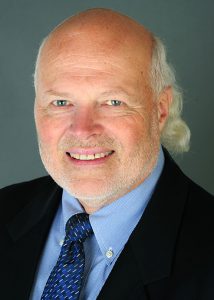 Ross Pitman is a senior exploration geologist that specializes in finding and developing unconventional hydrocarbon reservoirs. Over his successful 40-year career, he has continuously bridged the gap between geology and various engineering disciplines.
He has been a long-standing and committed alumni leader, founding the Engineering Alumni Association — Calgary Chapter, serving as the chapter's chair from 2008 to 2016. He also created the Calgary Skule™ Admissions Scholarship, which has assisted 11 students in its eight-year history.
Pitman has guest lectured for numerous departments and programs and has served as a mentor for nearly 10 years.