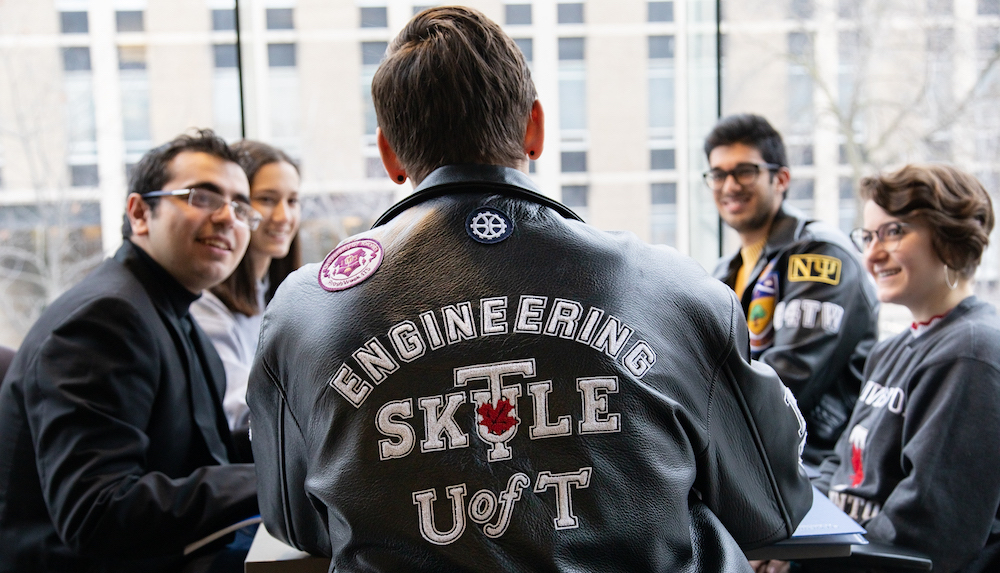 Help shape the Class of 2T5

Each year, the Faculty of Applied Science & Engineering attracts impressive applicants from all over the world to join Canada's #1 engineering school as an undergraduate student. While each applicant's past academic performance is a critical factor in the admissions process, we firmly believe in the importance of understanding each prospect's full potential through their extracurricular activities and future aspirations. Applicants share this information with the Admissions Committee through an Online Student Profile, which includes short written responses and video submissions. The Online Student Profile is imperative to the Faculty's successful broad-based approach to admissions.
The Opportunity


The U of T Engineering Admissions Committee is seeking a panel of exceptional alumni volunteers to review the written and video submissions of applicants during the 2020 admissions cycle. Alumni input enables the Faculty to extend offers of admission to a diverse, well-balanced class of talented future engineers.
As all aspects of this volunteer opportunity are online — including training — we encourage and welcome participation from alumni who live across Canada and around the world.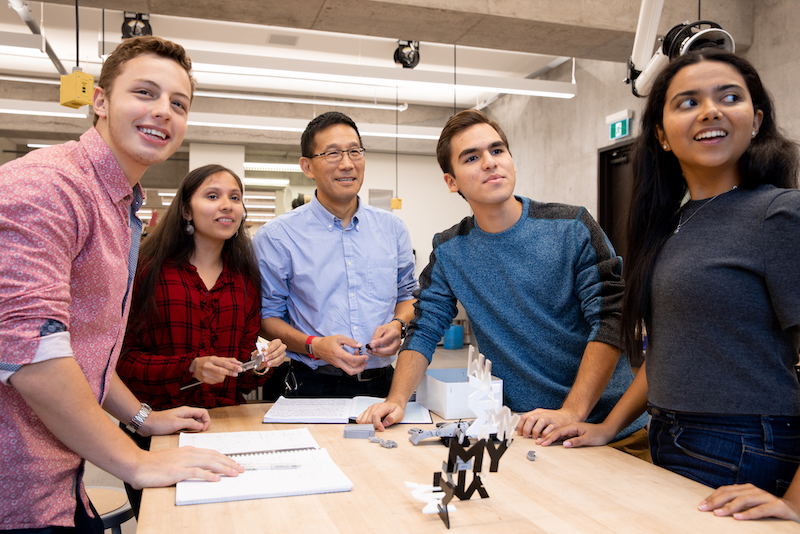 Interested alumni must:
Have an interest in engineering education

Value the

Faculty's commitment to diversity

Possess impeccable communication skills

Have graduated at least eight years ago (i.e., 1T2 / 1T1+PEY and earlier)

Have at least five years of professional work experience, including two years of interviewing and hiring experience

Be able to commit 9 to 11 hours per month from late November 2020 to May 2021 (with peak times between December and March)

Be able to commit to mandatory online training in late Fall 2020
The Benefits

Over the past six years, we've had more than 200 alumni serve as assessors from across the world, many of whom have served for multiple years. In addition to being able to give back to their alma mater in a unique way, alumni find the experience of being an assessor a valuable and fulfilling part of their own professional development.
"The experience certainly fulfilled my expectations. I enjoyed the exposure to the opinions and thought process of today's young minds.  The process was straightforward, thanks to the detailed training and rubrics and the frequent communication.   It was not very difficult to fit the hours needed for the evaluations into my daily schedule, since we were always given reasonable deadlines."

ECE alumnus of 9T1
"My original motivation was simply to try and contribute back to U of T using my skills gained during years of engineering and operations management.  It has certainly been a worthwhile experience for me... I have found that the question and evaluation process has given me good insights that I can use in my work environment."

MechE alumnus of 8T8
"I signed up to be an assessor because I recalled from my time on Faculty Council in the late 70's the lively debate on how to determine who would both have a successful time in U of T Engineering,..and also who would represent the faculty best as they went out into the world of engineering. "

ChemE alumna of 8T0
Deadline: July 31
In the application form, you'll be asked about your background, professional experience and why you're interested in serving as an applicant assessor. Instructions are also included for how you can share your CV with the Admissions Committee. All alumni who apply will be notified of their selection status by late September 2020.