Skule Lunch & Learn: Do Smarter Cars Mean Safer Driving?
November 10 @ 12:00 pm

-

1:00 pm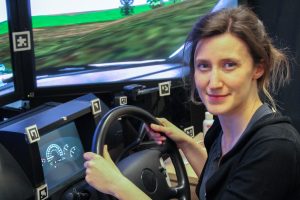 Featuring Dr. Birsen Donmez
Professor, Department of Mechanical & Industrial Engineering
Canada Research Chair in Human Factors & Transportation, NSERC
Driving has been transformed in recent years, but how have these technological advances impacted our safety? Today, vehicles are capable of detecting/reacting to hazards, maintaining speed and the correct distance from surrounding vehicles, and assuming some or even all aspects of vehicle control. We have also seen the rise of sensor, wireless communication, and computing technology enabling the conduct of a variety of non-driving activities by the drivers. While these innovations enhance the driving experience in many ways and can support aspects of safety, work and well-being for the driver, certain implementations of technology create concerns around suboptimal monitoring of driving automation, inappropriate disengagement from driving, and lack of fitness to resume vehicle control.
In this talk, Dr. Donmez will share her views on driving automation technology regarding safety and our well-being. She will also talk about her team's research that aims to improve driver coordination with state-of-the art driving automation technology – arguably one of the more dangerous vehicle technologies. In particular, Dr. Donmez will cover our research on drivers' lack of understanding of higher levels of driving automation and inappropriate distraction engagement.
To view Birsen Donmez's bio, please click here.