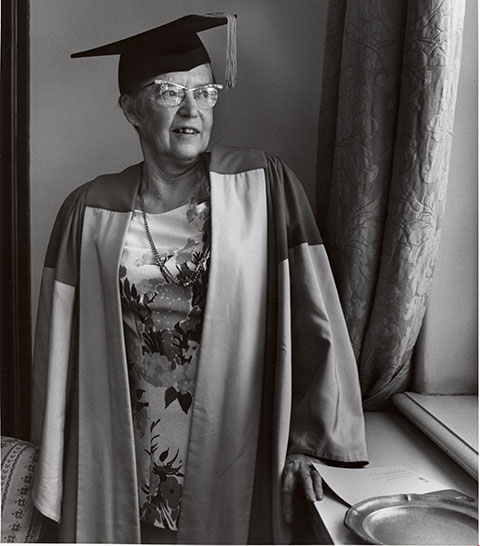 This story was originally published on March 11, 2016. Updated on May 24, 2016.
Over 460 iconic Canadian women were nominated and the long list has now been set. Alumna Elsie MacGill (ElecE 2T7) has been selected as one of 12 women long-listed by an independent advisory council. The advisory council will narrow the long list down again to three to five names. Finance Minister Bill Morneau will make the final decision. A  recent public opinion poll conducted by the Angus Reid Institute found MacGill to be within the top three choices of the Canadians surveyed.
On International Women's Day 2016, Prime Minister Justin Trudeau and Finance Minister Bill Morneau announced that a new polymer bank note will be issued in late 2018 that features an iconic Canadian woman.
We feel that alumna Elsie MacGill (ElecE 2T7) more than qualifies for consideration.
MacGill was the first woman to graduate from U of T with an engineering degree and the first Canadian woman to earn a degree in electrical engineering. Nicknamed "Queen of the Hurricanes," she was also the world's first female aircraft designer and professional aeronautical engineer, helping to shape Canada into a powerhouse of the aeronautical industry during the Second World War.
Yet these are just a few elements of her amazing life story.
Learn more about MacGill in Skulematters, U of T Engineering's annual magazine for alumni, which featured her on the cover of the 2015 issue.
Visit bankofcanada.ca/banknoteable for further information.