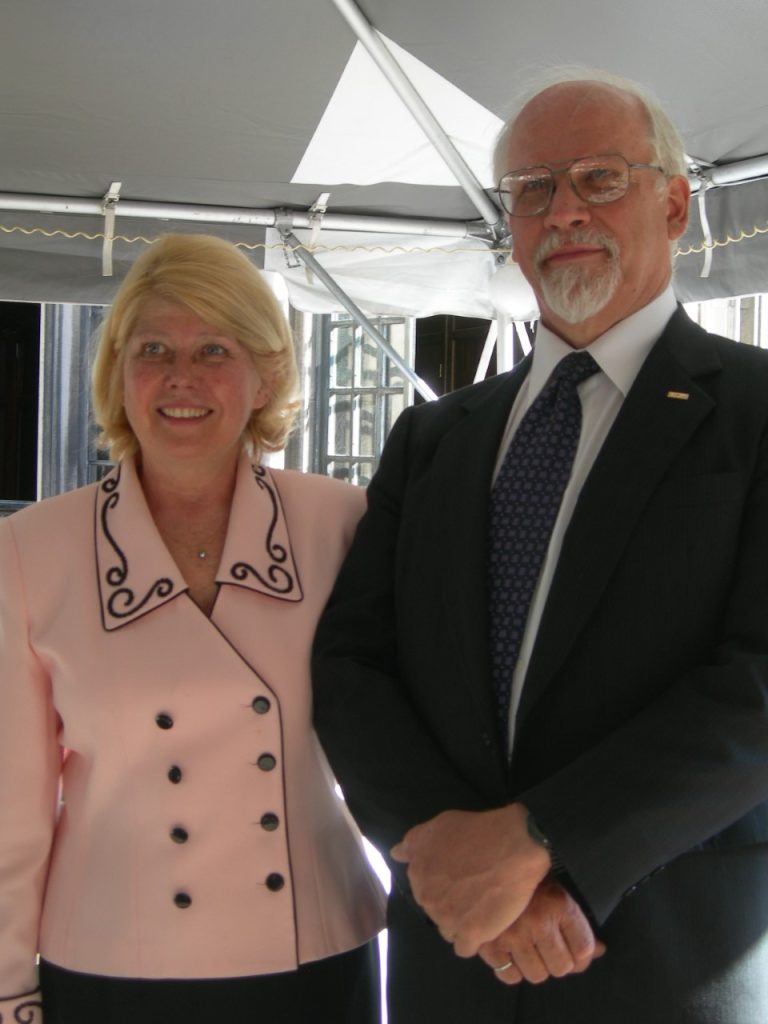 By Christine Ward 
Eugene and Judy Siciunas dreamed of establishing a chair that honours Eugene's legacy
Eugene Siciunas (EngSci 6T8, MASc 7T1) was so committed to establishing a chair at the University of Toronto that he reminded his wife of their plans hours before his final admission to the hospital.
"He pointed to a U of T ad for a bequest," remembers his wife, Jurate (Judy) Siciunas, also a U of T alumna. "We both agreed a long time ago that we wanted to help the world. We wanted to establish a chair in both our names and have someone hold it who would continue the work Eugene did."
The two-time U of T engineering graduate and retired director of U of T's computing and networking services passed away in April 2021, but not before he and Judy each included a bequest to the University in their wills — a legacy Judy is now committed to honouring.
She recently amended her will to establish the Eugene Siciunas Dean's Strategic Chair in the Faculty of Applied Science & Engineering.
From U of T student to chief information officer
Eugene's lifelong love of U of T Engineering began in 1964 when he arrived as a first-year student. After completing his undergraduate and master's degrees, he joined U of T's central computing and networking department, holding a series of progressively senior roles over the next three-plus decades.
Eugene oversaw the successful installation and operation of the University's first supercomputer and directed the team that designed and delivered high-speed networking capabilities to the St. George campus.
He was also integral to the creation of Canada's first coast-to-coast research and education network, CA*net, later renamed CANARIE. He also contributed to advanced networks connecting post-secondary institutions across Ontario, and colleges, universities and research hospitals in the Greater Toronto Area.
His achievements were recognized with multiple national awards.
Supporting trailblazers in the field of data analytics
"Eugene had such vision and he just loved U of T," says Judy. In creating a chair in her husband's memory, she hopes to both honour Eugene's life and career and support future trailblazers in the field of data analytics and artificial intelligence. A priority for the Faculty, the Dean's Strategic Chairs will attract top scholars to each of the engineering departments and support their research in a shared field of global promise and impact. While the subject of the chairs may change over time, data science is expected to remain the chief focus for many years to come.
After 46 years of marriage, Judy is confident the Eugene Siciunas Dean's Strategic Chair will provide for the legacy Eugene wanted. "He was a gifted engineer who loved creating things and inventing new ways of helping people. He was compassionate, creative, kind and he had a fine sense of humour," she says.
"Eugene was good to the world."
And now, thanks to Judy's gift, he will keep on making the world a better place.