As exciting as it might be for new engineering graduates to enter the workforce, taking the plunge from classroom to boardroom can also be incredibly overwhelming.
The students behind You're Next Career Network (YNCN) know this. What began in 2009 as a career fair project helmed by the Engineering Society quickly grew into one of U of T's largest student-run career development networks with resources and opportunities for alumni.
"We realize that alumni are an integral part of the U of T Engineering community," said Gordon Tang (IndE 1T5), president of YNCN. "They blaze new trails and offer wisdom that helps students reach the next level. That's why we are creating more opportunities for alumni to connect with the next generation."
YNCN, in partnership with the U of T Career Centre and the Engineering Career Centre, has expanded its program to include regular events like Resume Hackathons and Career Coffeehouses—both offering rich opportunities for alumni to involve themselves as guest speakers and experts. The network also features a section of their website for employers to connect directly to world-class engineering talent.
The YNCN's flagship events are its annual corporate and startup career fairs, which have featured esteemed alumni from companies such as Motorola Mobility, Altera and Procter & Gamble.
The You're Next Career Fair, taking place Jan. 16, 2015, is the largest platform on campus for companies to recruit talent and for U of T engineering students to discover career opportunities. The event will host 70 engineering companies and over 3,000 students.
A couple of weeks later, YNCN will host the Startup Career Expo on Jan. 30—Canada's largest startup job fair with over 80 companies and 2,000 student attendees.
As alumni, you are familiar with the talented young professionals that U of T Engineering fosters. Connect with your recruitment department about reserving a booth at either of the upcoming career fairs.
Testimonials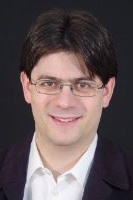 Terry Borer (EngSci 0T0)
Senior Manager, Altera Corp
"The You're Next Career Fair is a very professional event filled with quality students—Altera hires at least four students from the event every year. I love engaging in recruitment as an alumnus because I get the chance to meet and mentor bright young students."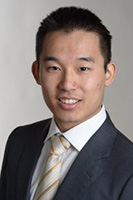 Philip Chen (EngSci 1T2 + PEY)
Co-Founder, SeamlessMD
"The Startup Career Expo is great because it gives startups access to thousands of talented U of T students. Last summer, we were lucky to hire one intern because of the expo."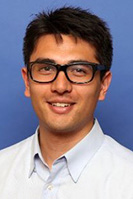 Alex Spinelli (IndE 0T8 + PEY)
Customer Response Network Digitization and Implementation Leader, Procter & Gamble
"Procter & Gamble has a strong history of recruiting top talent from U of T. However, our recruiting team was looking for a fresh, innovative and meaningful way to engage the student population at U of T. With a team of dedicated and highly motivated student leaders, You're Next has partnered with P&G to deliver year-after-year success. We look forward to continue working with You're Next on our future events."
Visit yourenext.ca for further information on ways you can get involved as alumni.
— Jamie Hunter