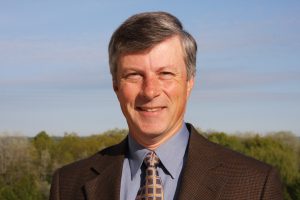 Bob Simmonds (EngSci 7T5) is Chair of Lenbrook Corporation, a distributor of electronics and radio products and owner of the Bluesound, NAD and PSB brands of audio/video products.
He was the Founder and Chairman of Clearnet Communications, which pioneered 800 MHz SMR service in Canada, and launched of two state-of-the-art digital wireless networks, a national ESMR network in 1996 known as the "Mike" network and Canada's first national CDMA PCS network in 1997.
In 2000, Clearnet was acquired by TELUS Corporation for $6.6 billion (CDN) in the largest telecommunications deal in Canadian history. Bob continued to work for TELUS Mobility as its Executive Vice President, Regulatory and retired in 2006.
Internationally regarded as a leading wireless communications engineer and mobile spectrum authority, Bob has played a key role in the development of Canada's mobile spectrum policies, frequency band plans and certification equipment standards for more than 30 years. He is Chair of the Mobile and Personal Communications Committee of the Radio Advisory Board of Canada (RABC), a body that provides unbiased and technically expert advice to the federal Department of Innovation, Science & Economic Development, and is a past Chair of the Canadian Wireless Telecommunications Association (CWTA).
Since 2011, Bob has served as a director of BCE/Bell Canada, Canada's largest telecommunications and broadcasting enterprise. He also serves on the board of 6Harmonics, an early stage Ottawa wireless startup working on cognitive radio and dynamic spectrum access techniques.
A laureate and member of Canada's Telecommunications Hall of Fame, a recipient of the Engineering Medal for Entrepreneurship from Professional Engineers Ontario and a Fellowship from the Wireless World Research Forum, Mr. Simmonds earned his B.A. Sc. in Electrical Engineering at the University of Toronto.