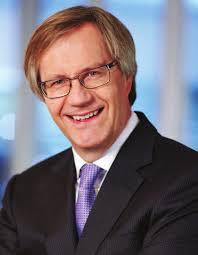 A savvy entrepreneur, engineer and businessperson, John A. MacDonald (ElecE 7T9) is an outstanding role model for the U of T Engineering community and beyond. As president and CEO of Enercare from 2006 to 2018, MacDonald built the company from its first employee to the largest provider of home services in North America. Under his leadership, Enercare underwent 17 acquisitions totalling more than $1 billion. In 2018, Enercare was acquired by Brookfield Infrastructure for $4.3 billion. Prior to leading Enercare, MacDondald built a number of successful startups, including Hydro One Telecom and Atria Networks.
Since graduating with a BASc in electrical engineering from U of T Engineering in 1979, MacDonald has been generous with his time, returning to campus to speak to students about career opportunities for electrical and computer engineering graduates. In the fall of 2018, he participated in The Entrepreneurship Hatchery's Demo Day as a judge, applying his decades of experience in building companies to help students embark on their own entrepreneurial paths.
In addition to his leadership at Enercare and his volunteerism at the University of Toronto, MacDonald and his wife have contributed to a number of community groups and agencies. He helped to raise funds to rebuild the York Centre for
Children, Youth and Family, and more recently lent support to Brockville General Hospital and the Thousand Islands Playhouse.