mark.rittinger@utoronto.ca| 416-946-3449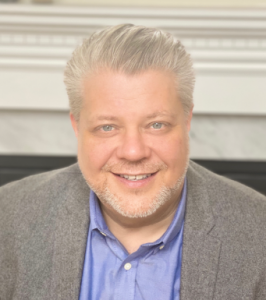 Mark Rittinger is honoured to be the Executive Director, Advancement for the Faculty of Applied Science and Engineering.
Most recently, Mark served as Vice President, Marketing and Development with the Nature Conservancy of Canada, working with a team of dedicated professionals across Canada to raise more than $710 million dollars as part of the $750 million Landmark Campaign.
Primarily, Mark has served two internationally ranked and renowned business schools in Canada and the United States during his 25-plus-year career.  Almost half of it was spent at the Schulich School of Business, where, as Executive Director, he led a team supporting the dean in all aspects of advancement both in Canada and around the world.  At the University of Chicago Graduate School of Business (now the Booth School of Business), Mark served as Director of Major Gifts and Campaign Director, New York Region.  At the time, Booth was engaged in a successful $250 million campaign as part of the $2 billion Chicago Initiative.
Mark returned to Canada to join the Royal Ontario Museum (ROM), ultimately serving as Vice President of Development, as well as Interim President, for the ROM Governors – part of a team that raised in excess of $260 million in support of the transformational Renaissance ROM campaign.
Over the years, Mark has been an active volunteer for the Canadian Council for the Advancement of Education (CCAE), receiving the Rising Star Award in 1997, and serving as program co-chair for the 2012 CCAE National Conference. In addition, he spent four years as a director on the board of the Association of Fundraising Professionals (AFP) Greater Toronto Area Chapter – the largest such chapter in the world, serving two years as its Vice President, Finance.  Mark is currently a member of the National Council of Foundation Executives, and also serves as Vice President of the Whitby Courthouse Theatre Board of Directors.