rekha.wijayaratna@utoronto.ca | 416-946-0372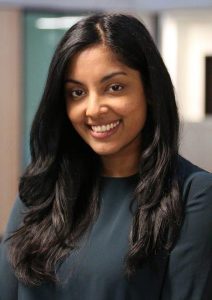 Rekha is an accomplished development professional with over 7 years of experience in the cultural and healthcare sectors, including previous positions held at Toronto General & Western Hospital Foundation Royal Ontario Museum and the Canadian Cancer Society . She is a well-rounded fundraiser with specialized experience in major gifts, events and corporate sponsorships with a genuine interest in building and advancing relationships that are beneficial to large and complex institutions. As a Senior Development Officer, she is responsible for building strategic relationships, growing industry partnerships and securing inspired support for the Electrical & Computer Engineering (ECE) Department. She holds a Bachelor of Arts Degree from the University of Toronto.
As an alum, Rekha is passionate about the University and the immense potential of philanthropy to transform learning outcomes for students and the Faculty.