ChemE 8T9, MEng 9T6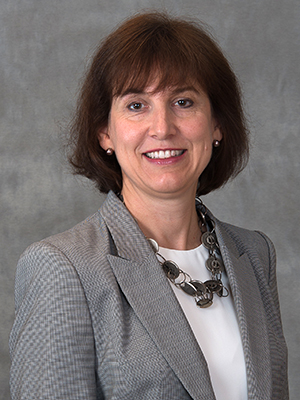 Vesna is a risk management professional, with extensive experience across various industries, including financial services, manufacturing and utilities. Currently with TD, she has worked in both large and small financial institutions, where she has focused primarily on credit risk within consumer banking to deliver innovative business solutions that optimize portfolio risk-return, align with regulatory requirements and contribute to a great customer experience. Prior to financial services, Vesna spent a work-term at a Canadian diplomatic mission, following an earlier career in environmental engineering and risk management.
A triple alumna of the University of Toronto, Vesna has a Rotman MBA, a graduate degree in environmental engineering and an undergraduate degree in chemical engineering. In addition to participating on the U of T Engineering Alumni Network Executive Board, she currently sits on another alumni board, is actively involved in several industry and community organizations, and has recently taken up folk dancing.
Vesna believes in the value of remaining connected to the people, communities and institutions that have been instrumental and formative in our life, not only to acknowledge their impact and to bring back the benefit of experience, but also to enrich and strengthen the future experiences and relevance for all.