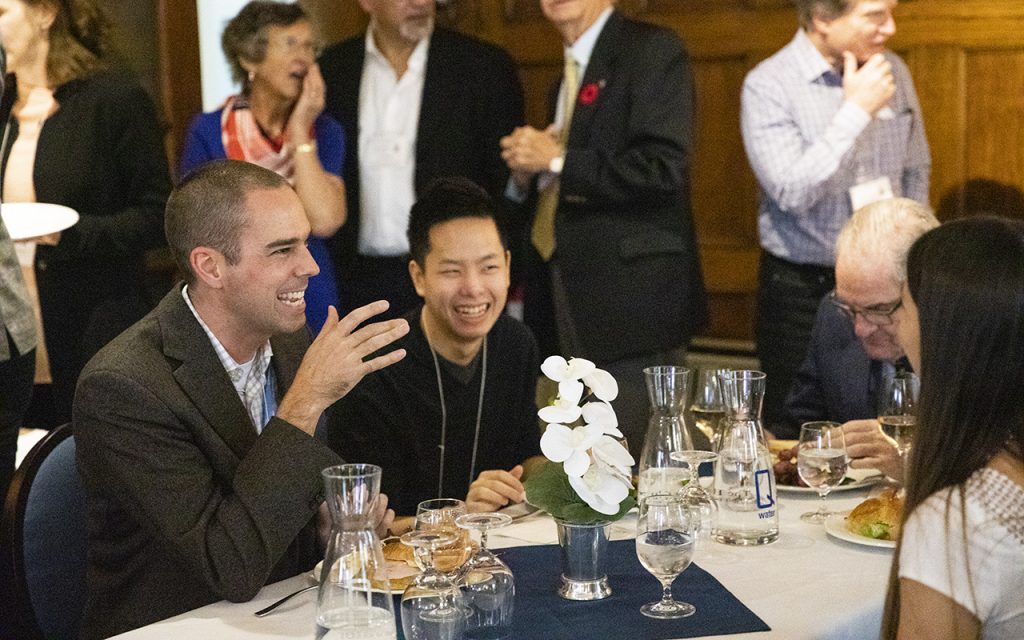 Skule™ Lunch & Learn is an opportunity for alumni to share memories while learning more about U of T Engineering and the broader world. You can register to attend any of our upcoming sessions online.
Skule™ Lunch & Learn was founded by the Class of 3T5, carried on by the Class of 5T3, and is now hosted by alumni volunteers from several different years. Alumni and friends from all years are invited to join us for the nourishment of mind and body with an engineering flavour.
For more information, please contact Steve Radbourn by email or directly at 416-978-2474.
Upcoming Skule™ Lunch & Learn Events
May 8, 2019 | 11:30 am – 2:00 pm
---
October 9, 2019 | 11:30 am – 2:00 pm
Skule Lunch & Learn will go on its annual summer hiatus and return in fall 2019.
Join us on October 9th to kick off a new season of Skule Lunch & Learn programming! Keep an eye on this page for more details to be announced during summer 2019.
---
View an archive of videos and past speakers
Brought to you in partnership with the University of Toronto Affinity Partners: