Support U of T Engineering

University of Toronto Blue Sky Solar Racing
Running on sunshine: Support the student solar car project.
University of Toronto Blue Sky Solar Racing is an undergraduate design team that builds and races solar-powered vehicles. The club, founded in 1996 by a small group of Mechanical and Electrical & Computer engineering students, has built 10 cars to date. Many of those cars have competed in the bi-annual Bridgestone World Solar Challenge, a 3,000-kilometre endurance race across the Australian Outback. In the 2007, 2013 and 2015, Blue Sky Solar Racing ranked as the top Canadian team at the competition.
Your contributions go directly toward the betterment of every team member, supporting the learning and adoption of industry-standard practices, development of technical know-how and acquisition of invaluable skills, such as team-building and leadership. Donations help to pay for car design and development, garage/office expenses, team travel to competitions, test facilities, storage and more. With a total annual budget of approximately $250,000, the Blue Sky Solar Racing team depends entirely on contributions and sponsorships to compete on the world stage. Your support makes all the difference!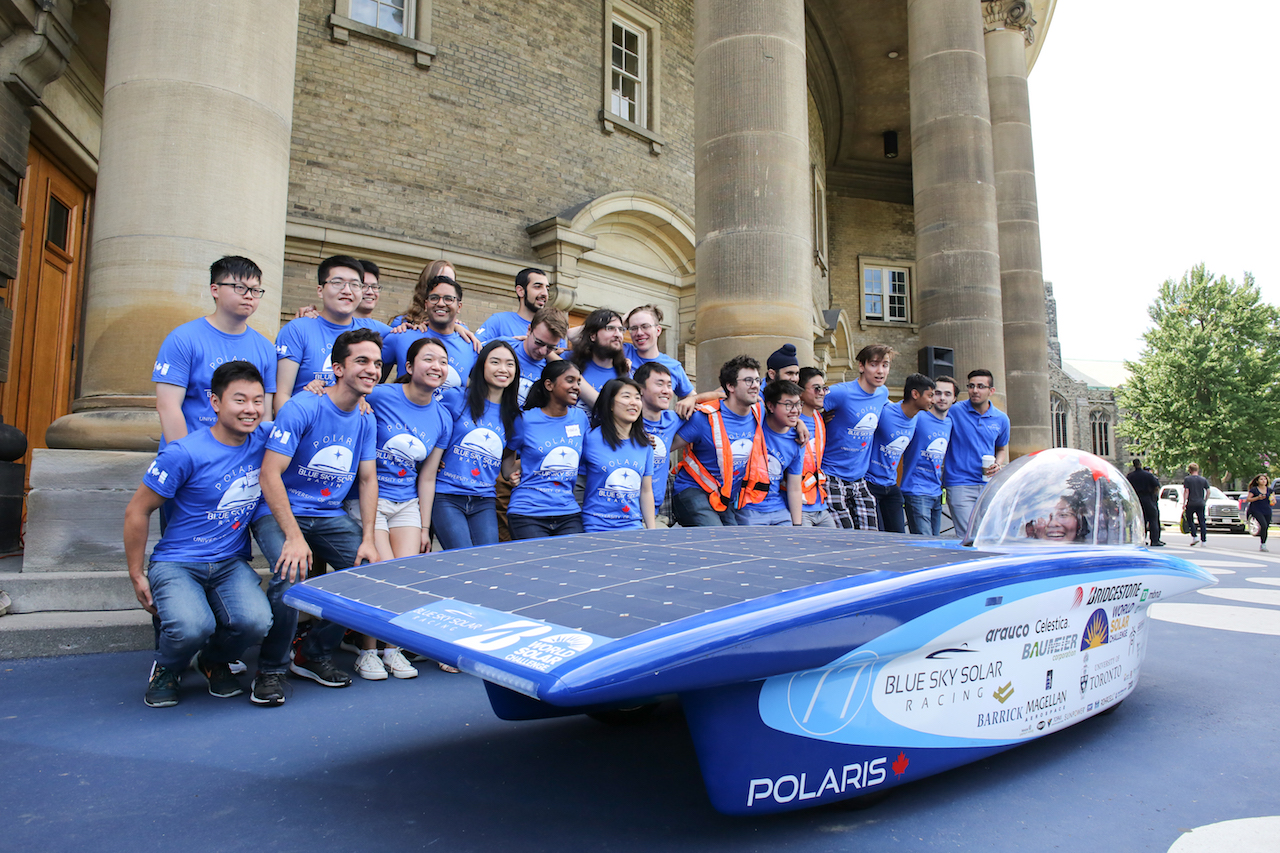 Beneficiaries
---
Approximately 40 students a year from the Faculties of Applied Science & Engineering, Arts and Science, and Rotman School of Business
Leadership
---
Hubaab K. Hussain
(MechE 2T0)
Blue Sky Solar Racing Managing Director
Individual donations at any level lead to valuable skill-development and life-changing experiences for students

Endow a permanent source of club funding starting at $25,000 (or $5,000 a year for five years)

Corporate sponsorship including special recognition opportunities starting at $15,000
Gifts-in-kind of required parts, rental vehicles, testing facilities, printing (banners, decals, etc.) and more help to reduce costs

More projects you might be interested in: