Meeting Skule's™  greatest needs
Institute of Biomedical Engineering
Bridging the gap between medicine and technology.
The Institute of Biomedical Engineering (BME) is a multidisciplinary research community where investigators from engineering, medicine and dentistry collaborate to develop innovative solutions that address global challenges in human health.
Leveraging U of T Engineering's location at the heart of Toronto's Discovery District, BME partners with Canada's largest hospitals and health-care networks to advance ground-breaking applications for medical technologies, processes and devices that are changing the way we detect, visualize and treat disease and injury.
The Institute offers three graduate degrees, as well as a collaborative specialization certificate, a biomedical engineering undergraduate minor and a biomedical systems engineering major for the Division of Engineering Science.
From students to faculty, researchers to health care practitioners — and the families who benefit from their work — a gift to BME has far-reaching impacts. Your support will enable us to address some of the most critical challenges in modern health care.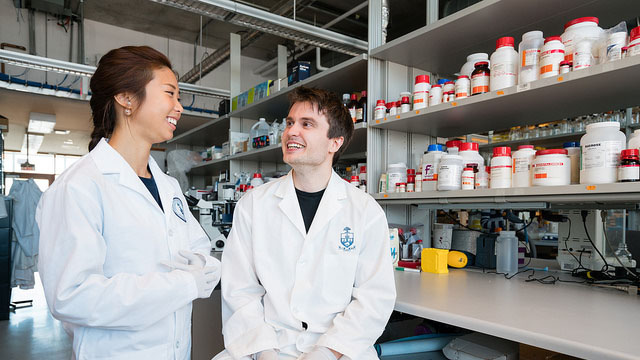 Beneficiaries
---
Students
Researcher fellows
Faculty
Hospital and health-care clients
Leadership
---
Warren Chan (BME)
Individual donations of any amount
More projects you might be interested in: