Support U of T Engineering

Student Clubs and Co-Curricular Opportunities
Join the club! Support student-led initiatives.
A successful university experience is not just about courses, labs and research — it's also about being engaged in activities outside of the classroom. At U of T Engineering, we pride ourselves on not only providing a world-renowned education and innumerable professional opportunities to our students, but on also fostering a culture of involvement, camaraderie and plain fun through the hundreds of clubs, teams and organizations available to our students.
Donations to student clubs make a big impact on relatively small club budgets. Gifts help clubs to continue important traditions, expand and enhance club activities, empower more students to participate and develop new initiatives.
For many students, the work they do within clubs and societies is the single most memorable experience of their Skule™ years, providing opportunities for friendship, social development and personal growth. With options ranging from global humanitarian enterprises such as Engineers Without Borders to more whimsical associations like the Lady Godiva Memorial Bnad [sic], and every athletic, artistic, spiritual, creative and challenging activity in between, U of T Engineering certainly has something for any interest, inclination and aptitude.
Click here for a detailed breakdown of student club funding and accomplishments from 2020-2021.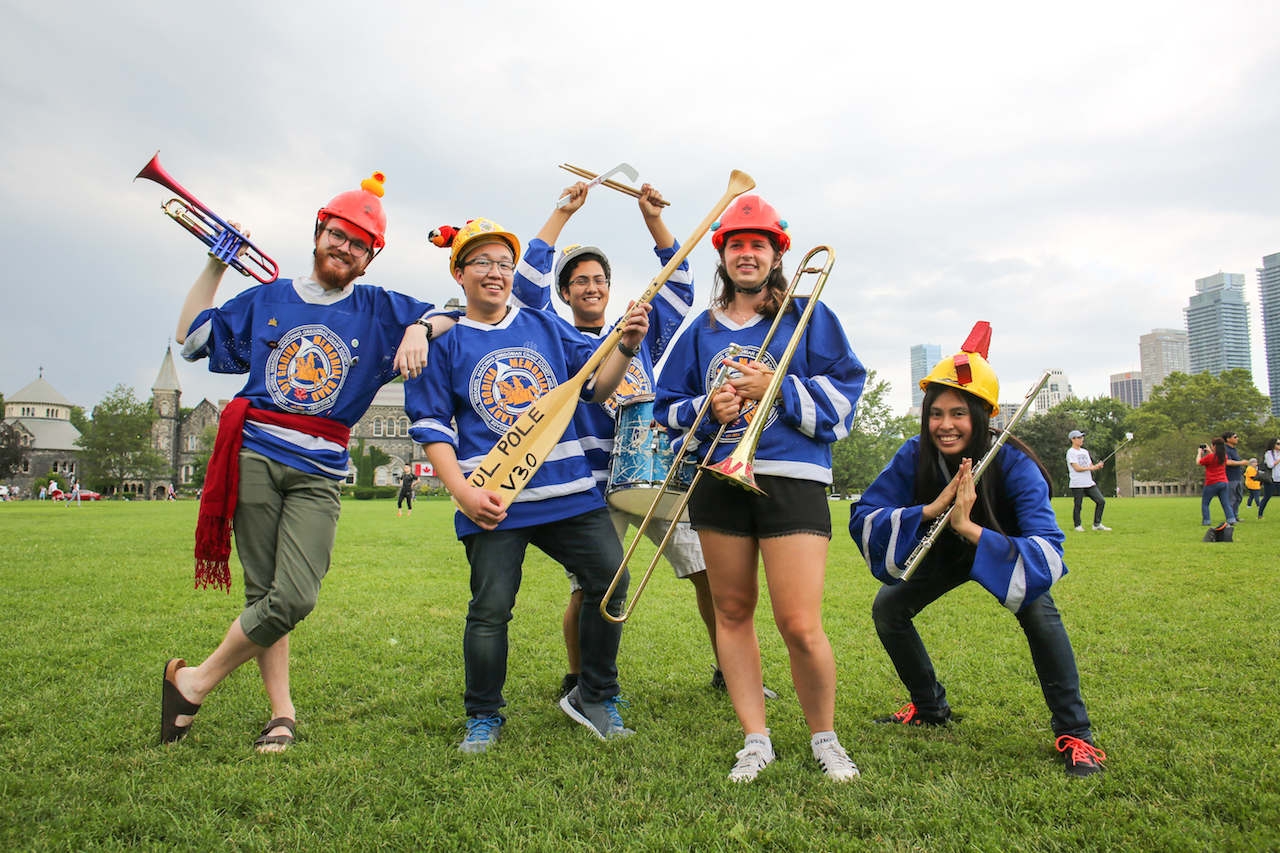 Join the Skule™ Society with a gift of $1,000 or more

Join the Presidents' Circle with a gift of $1827 or more
Endow a permanent source of club funding starting at $25,000 (or $5,000 a year for five years)

Club and event sponsorship

More projects you might be interested in: