Fostering inclusive Skule™ communities
Equity, Diversity & Inclusion (EDI)
Removing barriers to ensure no student is left behind 
Fostering a culture of equity and inclusion begins with acknowledging and celebrating the diversity among us and recognizing that, due to systemic factors, some members of our community experience barriers to education, employment, and full participation in University life. Many campus groups and affiliates are actively working to support and enhance diversity, equity, and inclusion among graduate students and across the campus community. This work is often done on a volunteer basis by individuals and organizations that lack access to consistent, sustainable financial support for these efforts.
This fund supports initiatives that aim to enhance inclusion and equity at the Faculty of Applied Science & Engineering. Activities may include, but are not limited to creative activities, educational projects, speaker/lecture series, conferences, research activities, curriculum initiatives, space design changes, relevant student clubs, or the establishment of Equity, Diversity and Inclusion (EDI) Awards to better support members of our community who traditionally have been marginalized.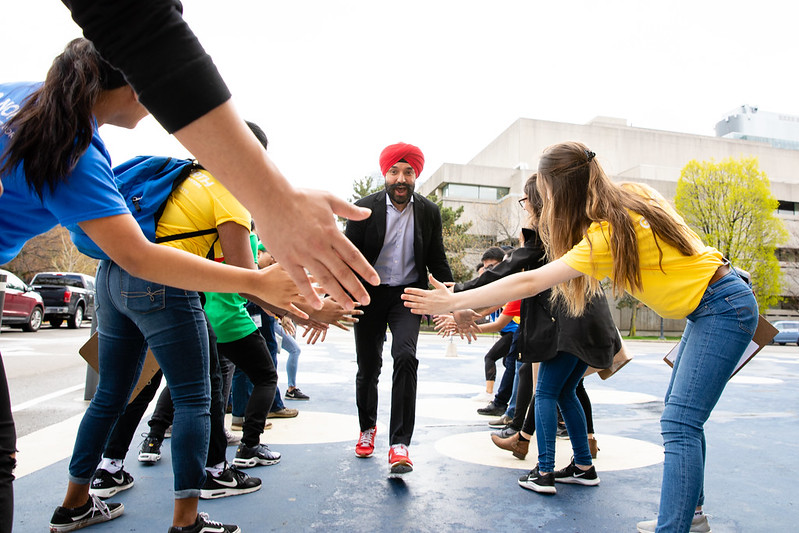 Beneficiaries
---
All Engineering students
Researchers
Faculty
Staff
Leadership
---
Dean Christopher Yip
Faculty of Applied Science & Engineering
Individual donations of any amount
Be a Skule™ Friend when you become a monthly donor.

Join the Skule™ Society with a gift of $1000 or more.

Join the Presidents' Circle with a gift of $1827 or more

Endow a permanent source of Greatest Need Funding for $25,000 or more (or $5,000 a year for five years)
More projects you might be interested in: