Meeting Skule's™  greatest needs
Global Impact Fund - Engineers for the World (E4TW)
Engineering with a global perspective
For generations, U of T Engineering students have proudly displayed "E4TW" on their Skule™ jackets. But what does it mean to be an "engineer for the world"? The practice of engineering transcends borders. Successful engineering leaders are well versed in the social, economic and cultural contexts in which their innovations will be applied. It is equally important for engineering teams to include voices and perspectives from around the globe, both to strengthen creativity and to ensure that technological solutions truly address the needs of local populations. Whether working to improve access to clean water, leveraging AI to support health care, or creating sustainable ways to move people through urban environments, engineering success depends on being able to think and act with a global perspective.
Donations to this fund help to support the development of 'global citizens' by providing access to international experiences, cross-cultural exchanges, global education and research opportunities. Contributions may also support global capstone courses, the Centre for Global Engineering, globally focused awards, student club activities with a global focus, and more.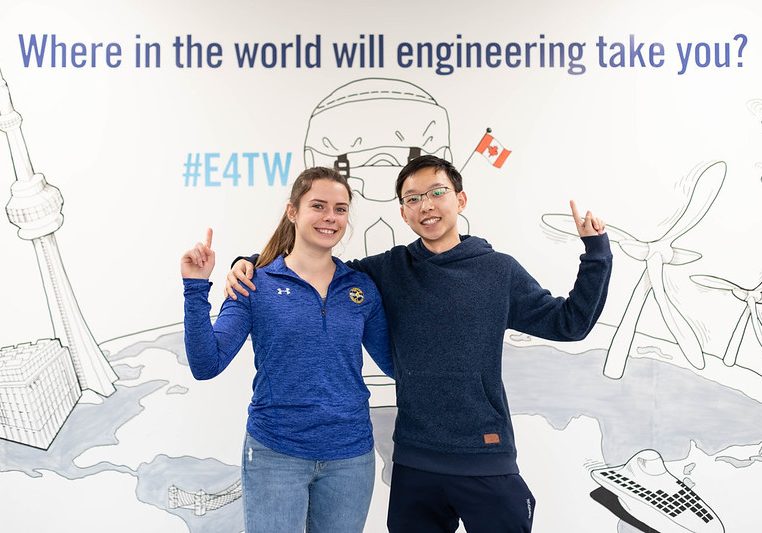 Beneficiaries
---
All Engineering students
Researchers
Faculty
Staff
Leadership
---
Dean Christopher Yip
Faculty of Applied Science & Engineering
Individual donations of any amount
Join the Skule™ Society with a gift of $1000 or more.

Join the Skule™ Society with a gift of $1000 or more.

Join the Presidents' Circle with a gift of $1827 or more

Endow a permanent source of Greatest Need Funding for $25,000 or more (or $5,000 a year for five years)
More projects you might be interested in: