Meeting Skule's™  greatest needs
Innovations in Technology and Design Fund
Re-imaging possibilities through innovation 
Innovations in technology and design have long been a key factor in driving progress. In fact, engineers have completely changed the world we live in, from modern homes, bridges, space travel, cars and the latest mobile technology. Innovative ideas are at the heart of what engineers do, and they use their knowledge to create new and exciting prospects and solutions for world problems. From artificial intelligence to industry robots, medical tools to solar cars, and so much more, innovations in technology and design happen when students, student clubs, and researchers are supported to apply imagination, experimentation and exploration in their work.
Support to this fund empowers and recognizes novel new ideas and accomplishments in technology and design projects.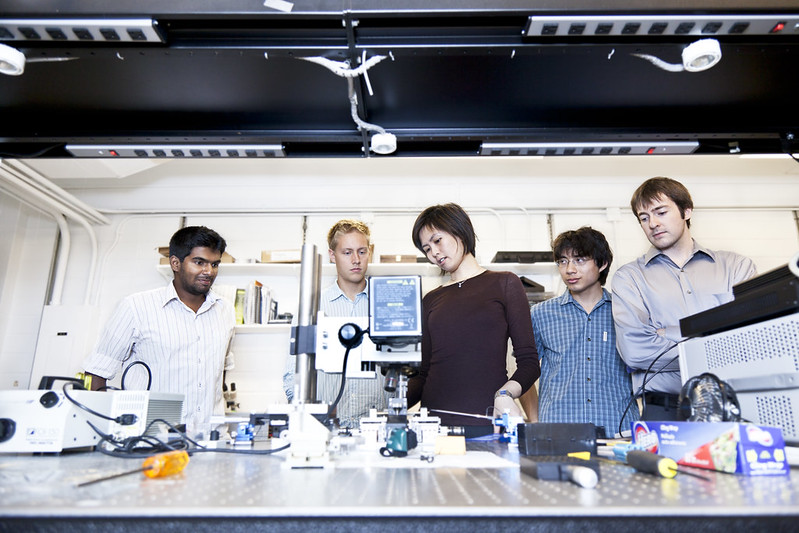 Beneficiaries
---
All Engineering students
Researchers
Faculty
Staff
Leadership
---
Dean Christopher Yip
Faculty of Applied Science & Engineering
Individual donations of any amount
Join the Skule™ Society with a gift of $1000 or more.

Join the Skule™ Society with a gift of $1,000 or more

Join the Presidents' Circle with a gift of $1827 or more

Endow a permanent source of Greatest Need Funding for $25,000 or more (or $5,000 a year for five years)
More projects you might be interested in: